Welcome to a Special Sampler Edition of the Friday
Fashion Hotlist: a compilation of the cutest and coolest stuff Omiru's
Style Intelligence Report saw out there on the web.
This week, we present to you Our Favorite Goodies from the Sampler to show you the best of the best from independent crafters and artists.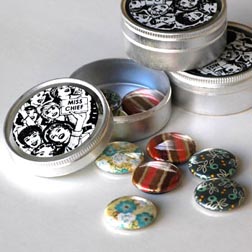 Set of 9 Mini Magnets | $6 at
Miss Chief
Jessica Manack and Erin Wommack of Miss Chief Productions heart art–and you can buy a piece of their world with these crafty 1" magnets.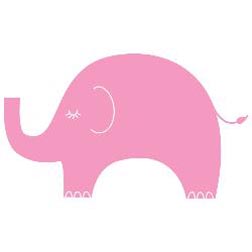 Vinyl Elephant | $4+ at Vinyl Wall Art
Change the look of your room as much as you like with Vinyl Wall Art.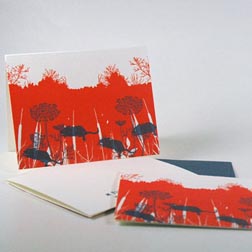 Set of Six Flora and Fauna Letterpress Cards | $14 Flora and Fauna
Designer Christine Brant laboriously letterpresses these cards in her studio in downtown Los Angeles.
Are you a designer or crafter? Spread the word about yourself by sending your goods to
The Sampler
today!
Add comment October 26th, 2007