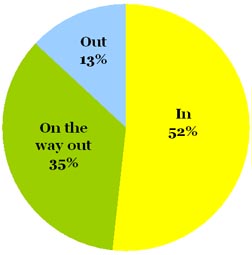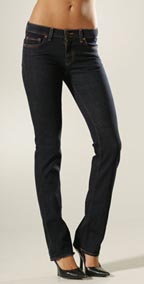 We asked: Are Skinny Cigarette Pants In or Out?
You said: In, with the majority (52%) of the popular vote.
Omiru's take: Though Wide Legged Trousers are making waves this Fall, Skinny Cigarette Pants are also making a splash. While they're tough to wear if you don't have long, lean legs, they do look smashing paired with a more voluminous top for a big-over-small look.
Style tip?
For the longest, leanest look, pair cigarette pants with a tall heel in a similar color. We love grey cigarette pants paired with a checkered grey heel.
Next question: You're into Skinny Cigarette Pants–but are you also into pairing them with voluminous Swing Coats? Tell us, are Swing Coats In,
or are they Out? Cast your
vote on the sidebar!
Pictured: J Brand Cigarette Stretch Leg Jean | $159 at Shopbop.

3 comments November 26th, 2007