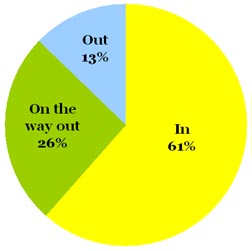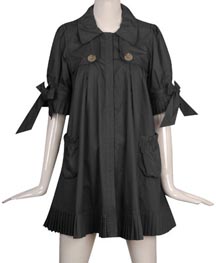 We asked: Are Swing Coats In or Out?
You said: Overwhelmingly in, with 61% of the popular vote.
Omiru's take: We love the look of swing coats, with their simple lines, oversized buttons, and fun, swingy shape.
Style tip? Our favorite look pairs the swing coat over a slim bottom (skinny jeans, tailored trousers, or even a pencil skirt). An essential look in Figure Flattery 101.
Next question: The Color Black is figure flattering, but its opposite, The Color White, is so fresh and clean. Tell us, is The Color White In,
or is it Out? Cast your
vote on the sidebar!
Pictured: Swing Coat with Pleated Hem| $69 at Forever 21.

Add comment December 3rd, 2007