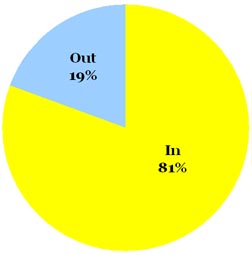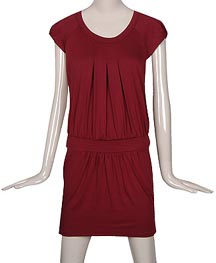 We asked: Is Roaring 20s Fashion In or Out?
You said: In, with an overwhelming 81% of the vote!

Style tip? Dropped waist dresses, like the gorgeously cheap chic ruby dress to the left, are a godsend for shortwaisted women (those with short torsos and long legs).
Next question: Light blue denim–so 80s, yet somehow relevant today. Would you wear it? Cast your
vote on the sidebar!
Pictured: Dolly Pleat Tunic | $20 at Forever 21.

2 comments January 14th, 2008