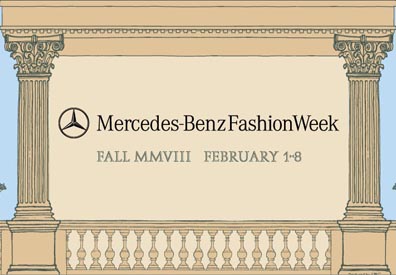 It's that time of year again: New York Fashion Week. As usual, we'll be covering Fashion Week straight from the tents at Bryant Park. But this time around, we'll be doing something a little different. Instead of focusing on our trademark show reviews, we'll be concentrating on trend analysis. We'll still do some show reviews, but we're going to be looking at Fashion Week from a meta level to bring you the trend information you need for next Fall and Winter.

While we gear up to start our Fall 2008 fashion coverage, check out our Top 5 Most Wearable Trends and our Top 5 Least Wearable Trends for Spring 2008.
Missing your fashion answer fix? We'll be returning to our regularly scheduled programming, providing answers
to your style questions, bright and early on Monday, February 11 (just in time for Valentine's Day). We're diligently working though a very long list of excellent questions (which we're answering in the order they came in), so thanks in advance for your patience!

3 comments February 1st, 2008