February 8th, 2008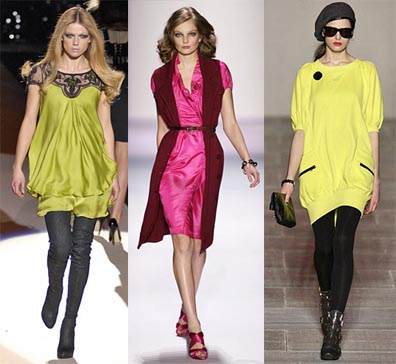 Photo Credit:
NYMag.com
Day Glo Brights at Temperley London, Diane von Furstenberg, and Marc by Marc Jacobs.

Style tip? Bright pinks, greens, and yellows have their place on the runway–and on the streets. Pair with neutrals (or a muted tone in the same color family, a la DVF) for the most dramatic effect.

What do you think? Would you wear day glo brights? And if so, with what? Share your thoughts in the comments!
Entry Filed under: Runway Reviews,Runway Reviews,Trend,Trend Predictives,Trendscape,Trendscape,What's In and What's Out,Women