March 4th, 2008
Bold, eye-catching, and completely chic, black and white graphic prints are a classic. While they're particularly on trend for Spring, they have enough staying power to stay in your closet for seasons to come. Here's Omiru's picks for black and white graphic print dresses:
Our $ Pick: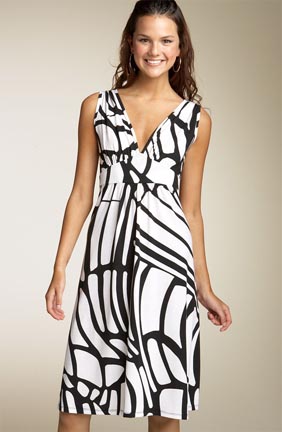 Velvet Torch Double V-Neck Dress | $68 at
Nordstrom
The empire waist silhouette makes you look taller–and is especially flattering for long-waisted women.
Our $$ Pick: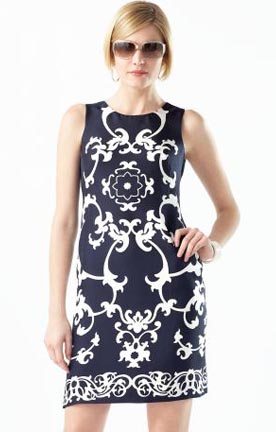 Silk Printed Dress | $148 at
Banana Republic
So we cheated, this dress is actually navy instead of black…but we love it so much that we had to include it. Isn't the print gorgeous?
Our $$$ Pick: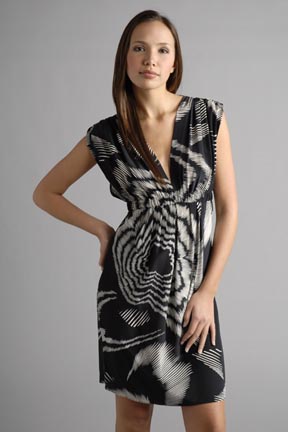 Black Halo Sunburst Dress | $328 at
Tobi
As sexy as it is sophisticated, this dress is completely eye-catching in front and in the back.
Entry Filed under: Shopping Guide,Trend,Trendscape,Trendscape,Women