We've been shopping more and more at Banana Republic lately. Maybe it's their new signature line, maybe it's their bold colors for spring, or maybe it's their classic-with-a-twist details. Maybe it's all three. Presenting our five favorite picks from Banana Republic's current collection: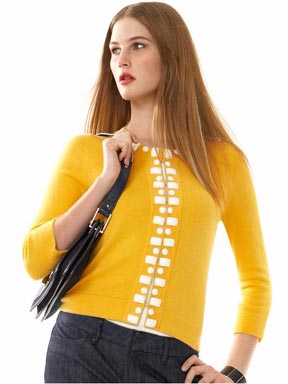 3/4 Sleeve Beaded Cardigan | $89 at
Banana Republic
Cheerfully yummy.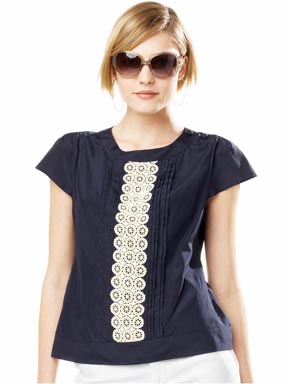 Silk Lace Top | $79 at Banana Republic
The beauty is in the details–scalloped lace and pin-tuck pleats.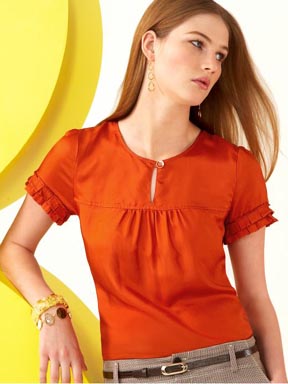 Silk Ruffle Sleeve Top | $64 at Banana Republic
The layered ruffles lining the sleeves are an inspired touch to an already gorgeous silk blouse.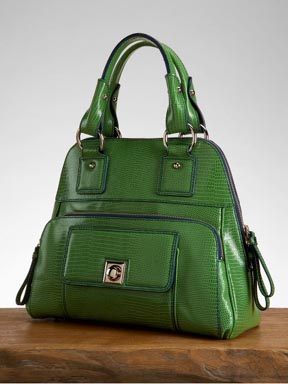 Flatiron Embossed Triangle Satchel | $248 at Banana Republic
Expensive, yes, but consider it an investment piece that'll earn you dividends each time you tote it.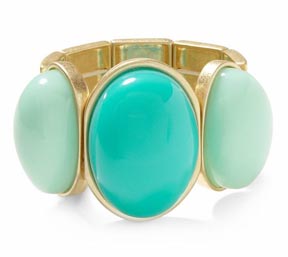 Three Stone Cabochon Bracelet | $34 at Banana Republic
The perfect accessory to finish off your statement outfit.
7 comments March 17th, 2008