March 27th, 2008
Keep a scarf stashed in your handbag. You never know when it'll come in handy. Scarves are great for punching up a ho-hum outfit, giving you a bit of extra color, and keeping you warm from overzealous air conditioning. Often, they do all three.
How do you wear a scarf (in three easy steps)? (1) Fold it in half lengthwise, (2) Wrap it around your neck, and (3) Tuck the loose ends through the folded end. Presenting our five favorite scarves to sweep you through Spring: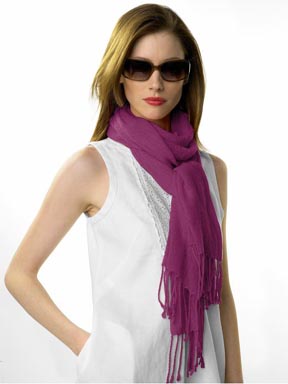 Cashmere Wrap | $68 at
Banana Republic
Simply elegant, and that purple color is lovely.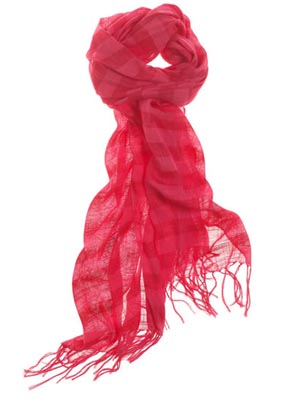 Sheer Striped Scarf | $17.50 at American Eagle
Bright colors and stripes…what more can we ask for?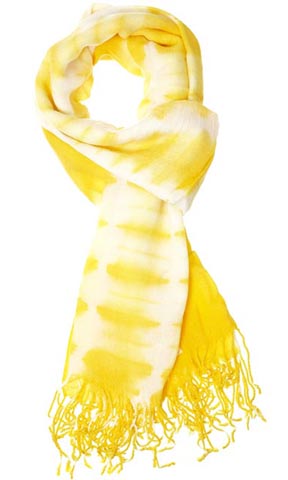 Tie Dye Scarf | $30 (approx) at Topshop
There's nothing quite like tie dye to liven up an outfit.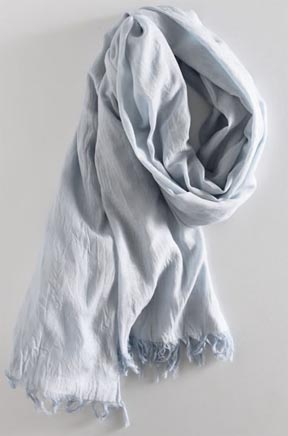 Crinkled Cotton Scarf | $34 at Martin & Osa
Love the elegance of this casual-yet-sophisticated crinkled cotton scarf.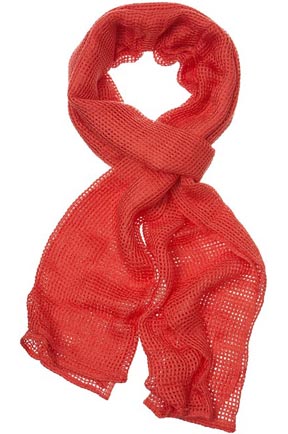 Tight Square Weave Scarf | $30 (approx) at Topshop
Add some texture to your outfit with this open square weave scarf.
Entry Filed under: Shopping Guide,Trend,Trendscape,Trendscape,Women