March 28th, 2008
Can't get your hands on the limited edition Anya Hindmarch's "I'm not a Plastic Bag" tote? You can still tote your groceries in style with a statement tote bag. Here's Omiru's picks for the five chicest grocery totes: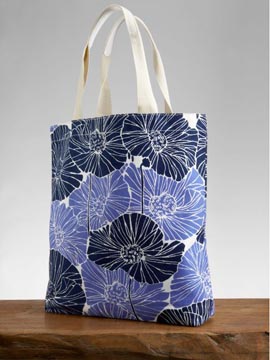 Floral Print Cotton Tote | $19.50 at
Banana Republic
We can't get enough of the beautiful blue and purple floral pattern.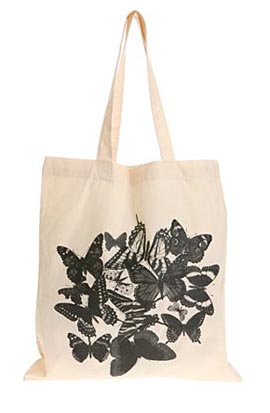 Reuse Me Tote | $12 at Urban Outfitters
Stay on trend with this butterfly motif tote–and save the environment while you're at it.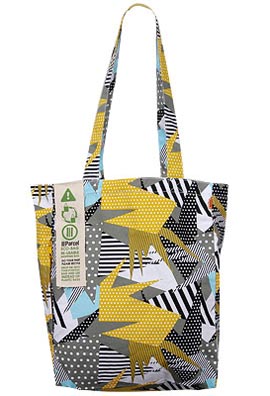 Eco Friendly Fold Up Bag | $19.80 at Forever 21
Abstract, eye-catching patterns make this bag a keeper.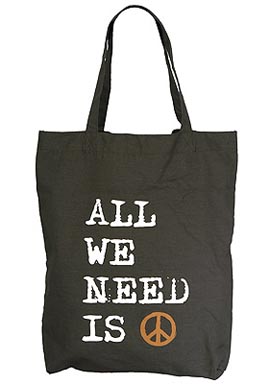 Peace Tote | $12 at Heritage 1981
Maybe peace isn't all that we need, but it'll sure make the world a better place.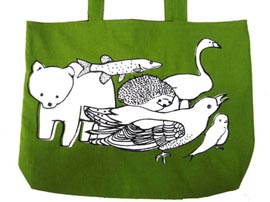 Finnish Animals Tote Bag | $43 at Etsy
Simply adorable, no?
Oh, and if you're holding out for the "I'm not a Plastic Bag" tote, you can always find it on eBay. Happy bidding!
Entry Filed under: Shopping Guide,Women