Q: What should I wear and where can I find clothes for a summer, European Honeymoon?
by Colleen Geary, fashion stylist and image consultant
Rule One: Pack lightly. You'll be traveling from city to city, and the last thing you're going to want is to be weighed down by a group of giant suitcases. As with any trip, you're going to want a good set of foundation clothes—basics—to mix and match. But since it's Europe, and since it's your honeymoon, you're going to want some extra special pieces to make your outfit as radiant as you are. Here's seven items to get you started with your honeymoon packing:


The Cotton Blouse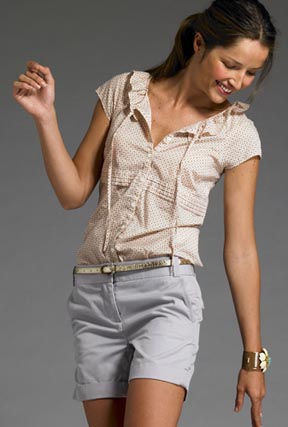 Antique Print Emily Blouse | $74 at
J Crew
Style tip?
Europe is not as well air conditioned as America—so you will want to wear light clothing.

The Sophisticated Sweater
BR Monogram Cotton Sweater Jacket | $85 at
Banana Republic
Cover up with a sweater with elegant details.
The Casual Tee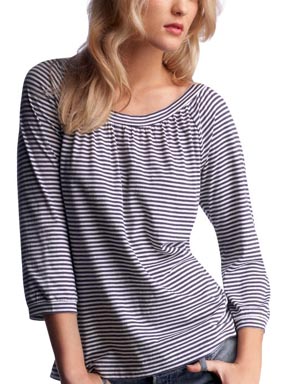 Striped Boatneck Tee | $19.50 at Gap
This breezy tee pairs equally well with walking shorts—or a pretty skirt.
The Walking Shorts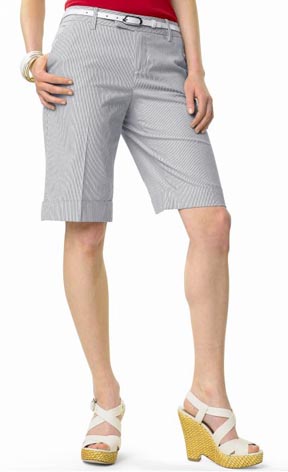 Martin Striped Bermuda Short | $49 at Banana Republic
Knee length shorts are not only practical, but they also tend to be the most figure flattering.
The Classic Skirt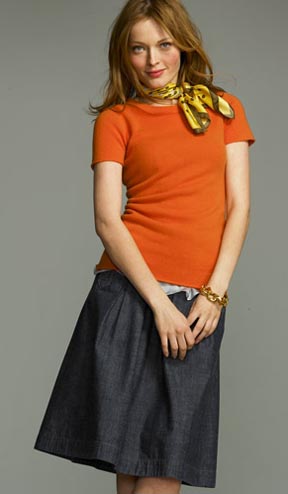 Dark Chambray Swing Skirt | $85 at J Crew
You can pair this basic skirt with a variety of different tops (extra points for bright colors).
The Day to Evening Dress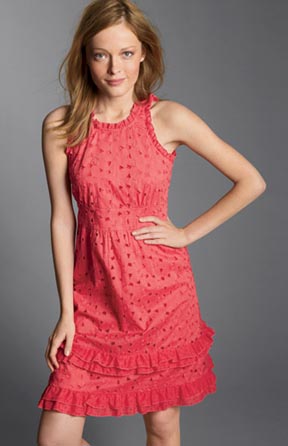 Island Eyelet Short Dress | $185 at J Crew
This eyelet dress goes from day to evening—while exuding fun and flirtiness at the same time.
The Scarf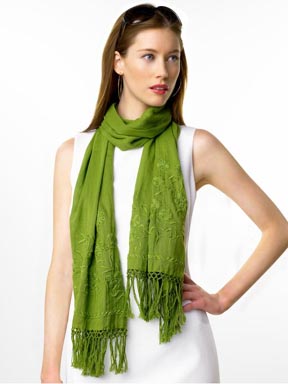 Embroidered Wrap | $69 at Banana Republic
A brightly colored scarf can totally transform an outfit.

A few other things to have in your bag? A pair of comfortable sandals, a good sized handbag, an electrical current transformer for your hairdryer and other gadgets, and a beautiful perfume that makes you feel gorgeous. And don't forget your lingerie and a sexy nightie. Bon voyage!

8 comments April 3rd, 2008