April 4th, 2008
At once refreshing and energizing, cobalt blue is one of our favorite colors. And we're absolutely loving it on dresses this spring, especially when paired with a chic orange clutch. So go on, put a spring in your step with one of our favorite Cobalt Blue Dresses: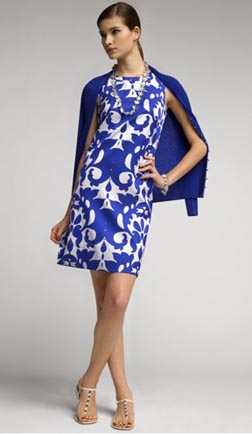 BR Monogram Scroll Print Dress | $150 at
Banana Republic
A regal-looking print makes this minidress simply elegant.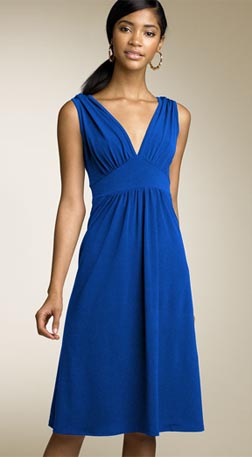 Velvet Torch Double V-Neck Dress | $68 at Nordstrom
An empire waistline is flattering for women with a long torso.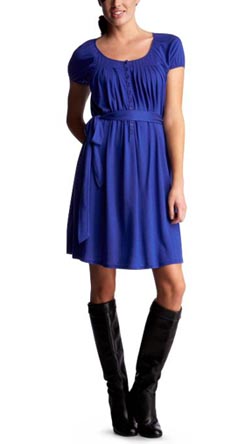 Pleated Tie Waist Dress | $39.99 (sale) at Gap
Especially flattering for women with a small bust, thanks to the pleated top.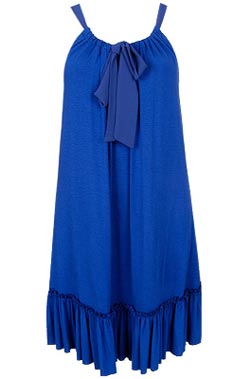 Vero Knit Dress | $19.80 at Forever 21
We're digging the tie-neck front of this breezily blousy dress.
Entry Filed under: Trend,Trendscape,Trendscape,Women