April 15th, 2008
Target's latest set of Go International styles may not have been created by a name-brand designer, but the company's self-designed collection features a nice variety of cheerful, wearable looks for Spring. We're loving the bright colors and easy-to-wear shapes in particular. Read on for our five favorite pieces (all under $40!) from Target's latest Go International line: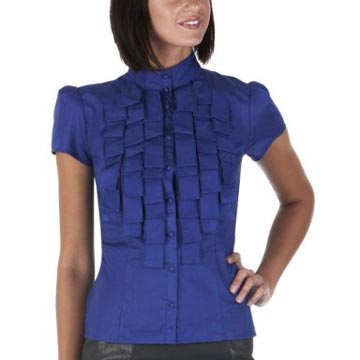 Go International High Collar Short-Sleeve Shirt with Ruffled Front | $26.99 at Target
You won't find another shirt under $30 that matches the style and elegance of this ruffled blouse. Isn't the color gorgeous?

Go International Tank Tunic Dress in Safety Yellow | $22.99 at Target
Pair this bright yellow tank dress with a cobalt blue scarf for a look that positively radiates!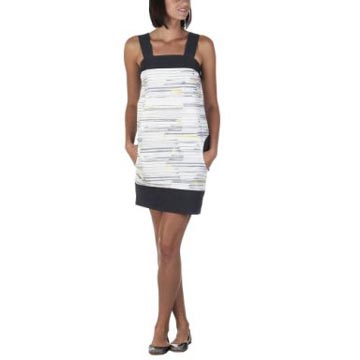 Go International Abstract Stripe Mod Dress | $39.99 at Target
Longtime Omiru readers know that we can't get enough of dresses with pockets, and this tank dress doesn't disappoint. Bonus? The wide straps are a fresh alternative to the oh-so-common spaghetti straps.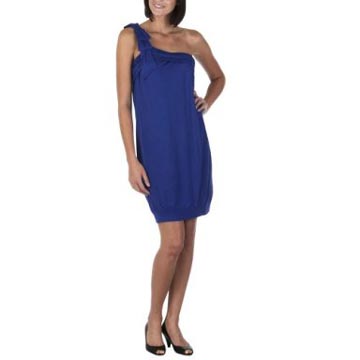 Go International One-Shoulder Jersey Dress | $34.99 at Target
This one-shoulder knit tank dress features a simply gorgeous shade of blue–and a beautiful drape.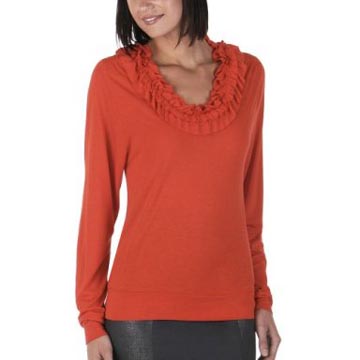 Go International Ruffled Neck Long Sleeve Top | $22.99 at Target
Replace your everyday tee with this chic orange scoopneck tee. Extra style points for the ruffled collar.
Entry Filed under: Shopping Guide,Women