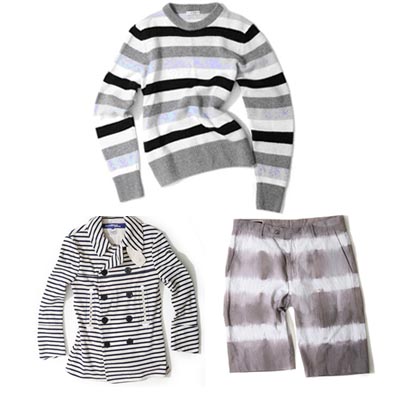 High end designer horizontal stripes. Clockwise from top: Michael Bastian Striped Sweater | $995 at Saks Fifth Avenue, Michael Kors Seersucker Shorts | $195 at Saks Fifth Avenue, Junya Watanabe Saint James Peacoat | $1,765 at Saks Fifth Avenue.
Horizontal stripe patterns have emerged as a fresh-looking casual trend for both men and women this Spring. From Burberry to John Varvatos, from American Apparel to Built by Wendy, this trend has manifested itself everywhere from high end fashion houses (hello Michael Bastian and Junya Watanabe) to accessible, affordable chain stores. Here are a few pieces that do the horizontal stripe pattern well:
Our $$$ Picks: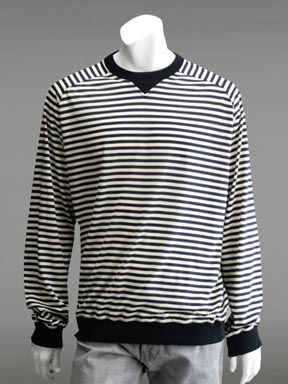 Adam Kimmel Black and White Sweatshirt | $275 at
Jake
As always, an Adam Kimmel piece with a distinct American feel.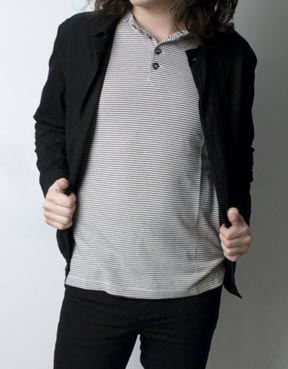 Bureau Long Sleeve Henley | $158 at Oak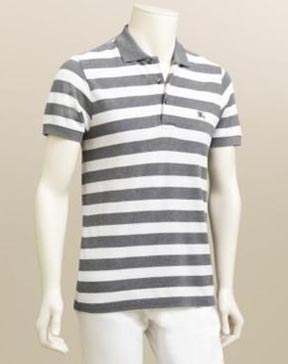 Slim Fit Striped Polo | $125 at Burberry
I especially like it in white and washed gray, available at Bloomingdales.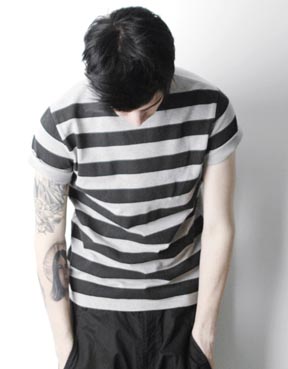 Chimala Border Print Tee | $110 at Oak
Our $$ Picks: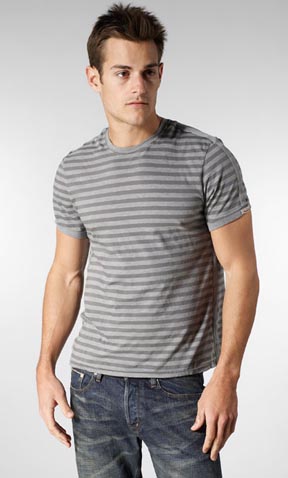 Converse by John Varvatos Trim Crew in Metal Grey | $57 at Revolve Clothing
Be sure to also check out a cream/washed grey long sleeve piece by John Varvatos (not the same as Converse by John Varvatos). You can get it at Saks Fifth Avenue.

Mount Marshall Polo in Grey Stripe | $49.50 at Abercrombie and Fitch

Our $ Picks: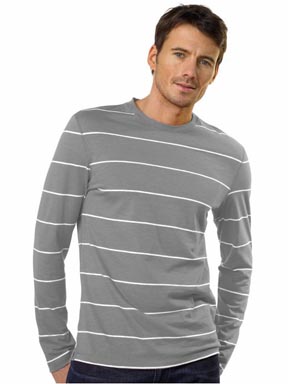 Slub Cotton Stripe Fitted Crew Tee | $39.50 at Banana Republic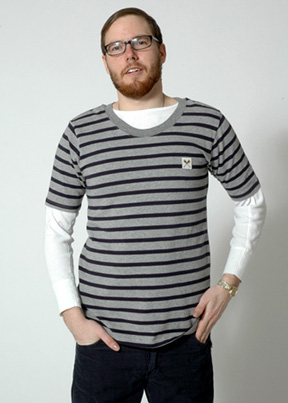 Men's Sailor Tee | $36 (sale) at Built by Wendy
I think serves better as a layering piece.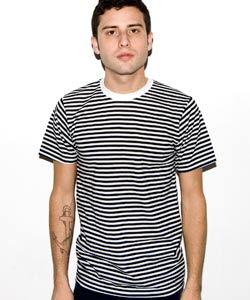 Poly Cotton Stripe Crew Neck | $22 at American Apparel

Textured Henley Striped Shirt | $11.99 (sale) at Gap
6 comments April 23rd, 2008