April 27th, 2008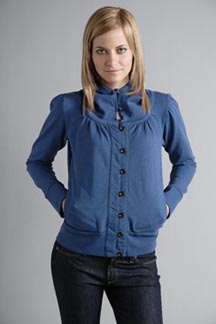 While we take our weekend break, we want to introduce you to a few other high quality fashion blogs. Here's what's going on for this Week in Chic:
A Few Goody Gumdrops says to get ahead in red in the Louis Vuitton French Riviera patent leather pumps.
Coquette loves dressing up in cute blouses for Spring.
Fashiontribes piles on the charming, non-cheesy craftsy jewelry.
I'm Not Obsessed shows you how to get Famke Janssen's sunglasses for less.
Stylenotes features some eco-chic deals in honor of Earth Day.
The Coveted gets results with skincare superstars.

The Fashionable Housewife dishes on how to find hidden deals for just about anything. It's Haggling 101!
Headed for a Botox party? Let this little tidbit from The Organic Beauty Expert go to your head!
Lux Lotus has a new philosophy and a new red carpet to roll out.
Supermodel Agyness Deyn knows that long dresses are not just for formal occasions observes V-Style.
Cute flats for under $100! The Fashion Bomb scrimps stylishly.
Cheap Jap advises white not to wear..and which white is right.
Fashion, evolved has a cute scissor graphic tee for your fave crafter or sewing nut.
Pictured: Stewart + Brown Gathered Hoodie | $176 at Tobi.
Entry Filed under: Off Topic