May 7th, 2008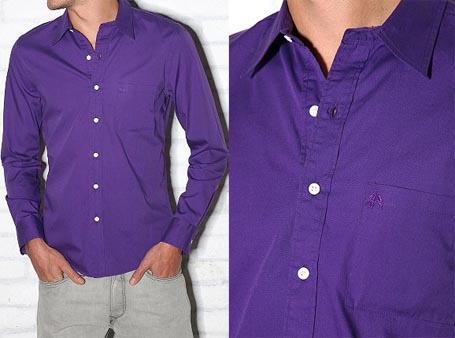 Look like royalty in this elegant purple button down shirt. Fun fact? Royal purple (aka Tyrian purple) originally came from the mucus of the spiny-dye murex sea snail. Because this dye had to be harvested by hand, it was both rare and expensive–and was affordable only by royalty.
Purple may be a somewhat unconventional color for men, but it looks great with a pair of grey jeans, as pictured.

$49 at Urban Outfitters.
Entry Filed under: $20-$50,Men,Men's Fashion