Here at Omiru, we heart Martin and Osa, a refined take on casual clothes from American Eagle Outfitters. (In fact, I'm wearing one of the jackets from the Spring collection as I write this post.) Clean silhouettes, stunning colors, and elegant patterns are signature elements of their Summer 2008 collection. Here's our five favorite pieces from Martin + Osa's womens collection (each under $100):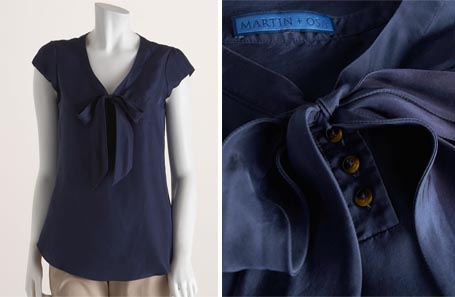 Silk Tie Neck Tunic | $54.40 (sale) at Martin + Osa
Don't you love the attention to detail on this silk tie-neck blouse? We love how the silk lends an ethereal quality to the deep caspian blue.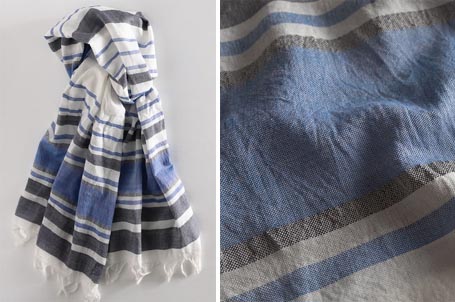 Multi-Stripe Cotton Scarf | $48 at Martin + Osa
You already said Yes to Horizontal Stripes, so here's an easy way to wear them.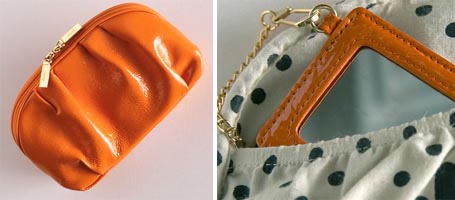 Hobo Ruched Pouch | $68 at Martin + Osa
We're digging the bright orange color of this cute ruched pouch. Think of it as a playful version of Hermes Orange.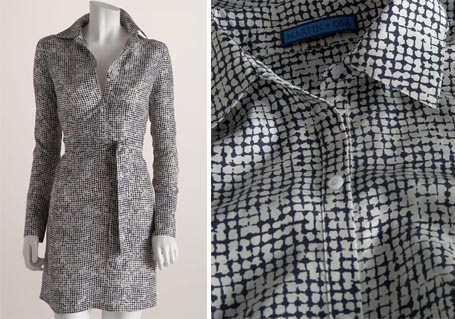 Print Silk Shirt Dress | $78.40 (sale) at Martin + Osa
Fisherman's net print takes this silk shirt dress from simple to simply sublime.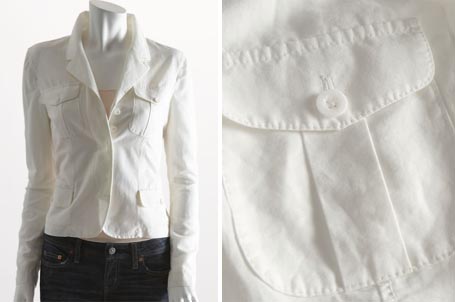 Military Blazer | $59.95 (sale) at Martin + Osa
One part structured and one part sexy.
Don't have a Martin + Osa close to you? Their online site offers free shipping and free returns on all orders. Plus, Omiru readers get 15% off with coupon code 43602753 through May 30, 2008. Happy shopping!

7 comments May 9th, 2008