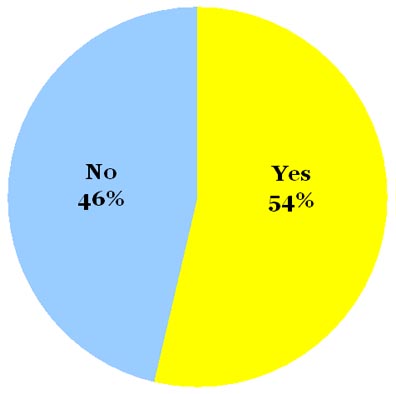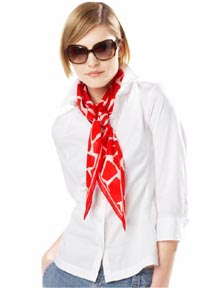 We asked: Would you wear Safari Style?
You said: Maybe. Safari Style got a slim majority (54%), but the remaining 46% are anti-Safari.

Style tip? We're skipping the ordinary Safari prints–zebra prints, leopard spots, and the like–in favor of prints that are a little offbeat. Our personal favorite? Giraffe prints at Banana Republic.
Next question: You've said yes to Bright Yellow and Orange–but what do you think about Purple? Tell us, would you wear Purple? Cast your vote on the sidebar!
Pictured: Giraffe Print Scarf in Vermillion | $39 at Banana Republic.

Add comment June 2nd, 2008