Q: I'm planning a trip to London in the Fall, and I refuse to look like the cliche of an American tourist. My wardrobe will be built around a pair of dark wash trouser jeans. Do you have suggestions for what to take for two weeks? I want to look trendy, but also fit in.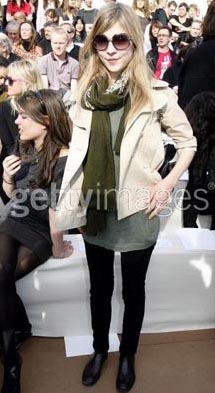 by Colleen Geary, fashion stylist and image consultant
A: You're off to a good start with the dark wash denim trouser jeans. They'll make you look long and lean, and they're versatile enough to be paired with almost everything.
So as not to look like the "ugly American," I would evoke the look of Clemence Poesy, a French starlet whom you may have seen in recent movies like Harry Potter and In Bruges. If that's not enough, she's also the new face of Chloe perfume. So as to affect Clemence's impeccably French style, keep you clothes simple and clean–but with a twist.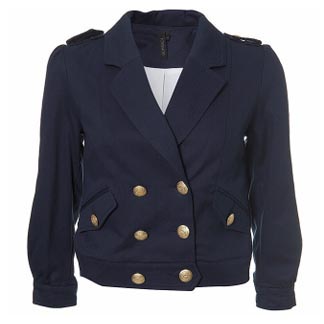 Military Jacket | $108 (approx) at
Topshop
Have a wonderful military jacket on hand for a sophisticated city look.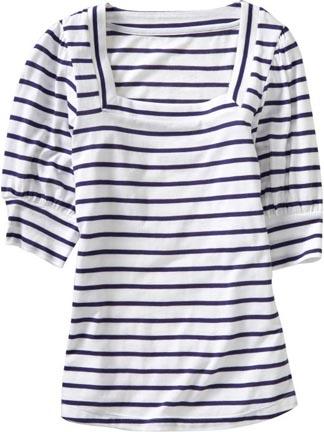 Square Neck Puff Sleeve Top | $14.50 at Old Navy
The square neck and puff sleeve make this French-inspired top even more special.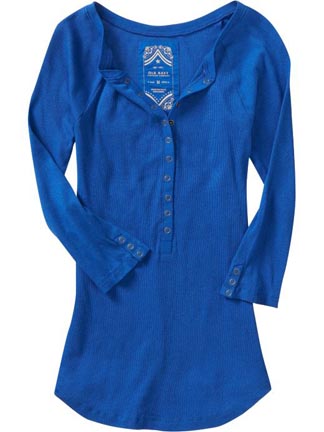 Rib Knit Snap Henley | $15 (sale) at Old Navy
Add some colorful tees for punches of color.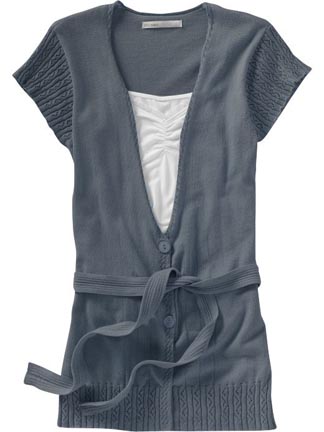 Tie Front Cardigan | $26.50 at Old Navy
Simple cardigans which are slouchy and in neutral colors would go great with jeans, black pants or a black skirt.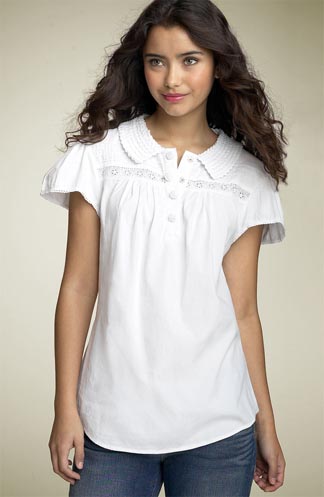 Matty M Gidget Top | $78 at Nordstrom
Pack a great white blouse but one with interesting detail, like this gorgeous Gidget top.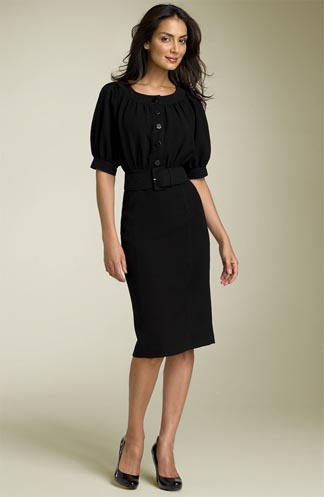 Calvin Klein Belted Crepe Dress | $118 at Nordstrom
A simple but stylish black dress would see you through tea at the Dorset or an evening at the Theatre.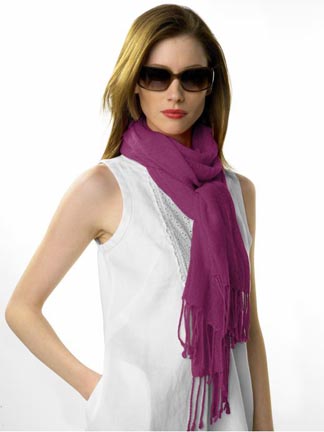 Cashmere Wrap | $68 at Banana Republic
Add a pretty colored scarf to add flair to all of the black and white.

Last style tips? Keep your jewelry simple so you won't have to worry about it. As for shoes, pack some ballet flats for walking and black boot for a dressier look. Love Clemence's look? Here's a step-by-step guide to making Clemence's style your own.

Have a great tip about what to wear in London? Share it with us in the comments!

Pictured: Clemence Poesy, courtesy of Getty Images.
8 comments June 5th, 2008