African prints aren't the only textile trend hitting stores. Ikat prints, which are woven from relief-dyed threads, are extending the ethnic print style into new dimensions. Presenting Omiru's seven favorite picks for Ikat prints:

Our $ Picks: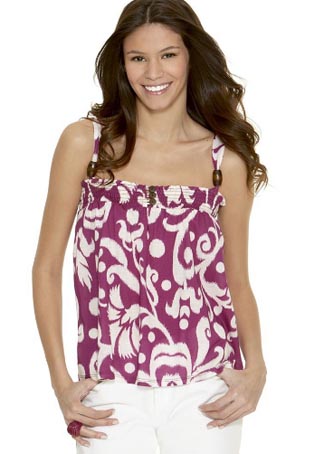 Fire Ikat Print Tank Top | $24 (sale) at
Macys
Two of our favorite trends–purple and ethnic prints–collide in this summery shirt.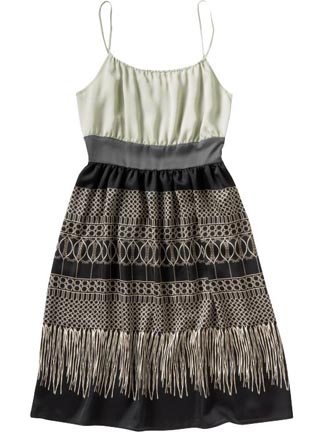 Color Block Tank Dress | $34.50 at Old Navy
Hundreds of dollars worth of style for only $34.50. And isn't the pattern gorgeous?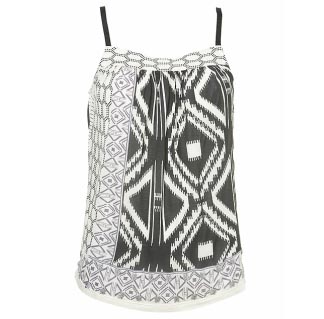 Embroidered Ikat Cami | $36 (approx) at Topshop
Pair this ikat camisole with a white pencil skirt for a look that bridges ethnic and elegant.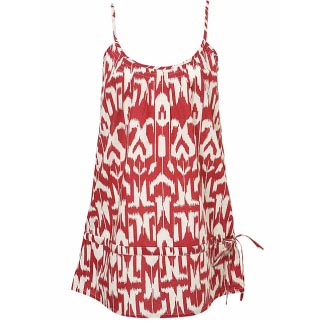 Boho Ikat Longline Camisole | $49 (approx) at Topshop
Exude breezy chic with this boldly printed camisole.
Our $$ Pick: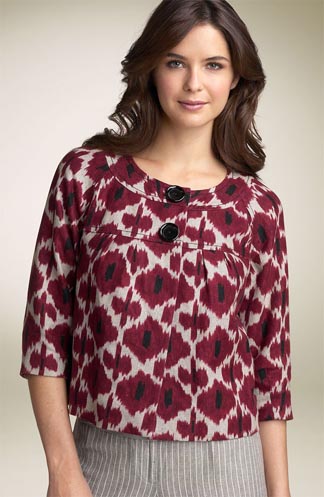 Michael Kors Ikat Jacket | $169.50 at Nordstrom
A beautiful color and style. Bonus? It's available in plus sizes!
Our $$$ Picks: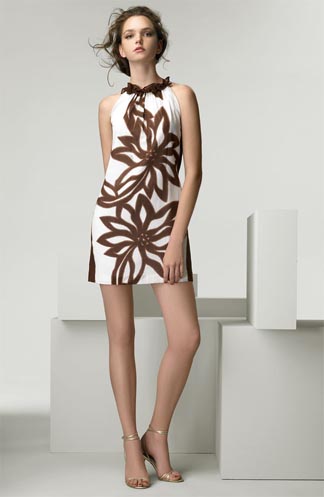 Milly Ikat Floral Ruffle Halter Dress| $335 at Nordstrom
Go bold with this halter dress with a full-length ikat print.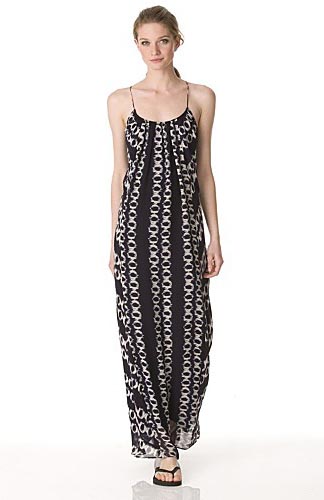 Vince Women's Ikat Maxi Printed Dress | $375 at Bloomingdales
We love the elegant U-shape of the neckline and the gorgeous floor length print.
6 comments June 6th, 2008