June 11th, 2008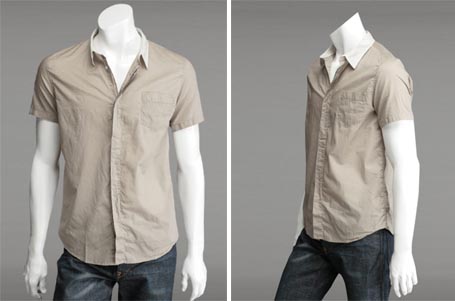 Contrast Collars are fashionable right now. Unfortunately, the contrast collar often conjures up images of Gorden Gekko raking in the dough and scheming people out of their hard earned cash. On top of that, you don't often see it done casually, at least not well.
This may be an exception. This short sleeve piece comes in a great shade of gray. With a contrast collar and a hidden button placket, it combines two hot trends of the moment. Get it while it (and the trend) is hot.
For $165, you're paying extra for a superior cut, lightweight fabric and, in Robert Geller, a designer label as well.

$165 at Jake.
Entry Filed under: $100-$250,Men,Men's Fashion