Q: My children are 4 1/2 and 1 1/2 and when we are headed out I often wear a uniform of a polo-style shirt and shorts. I have lots of variations on this theme from Lilly Pulitzer to more subdued colors. My problem is in the shoe department. I need an updated, basic pair that would go with almost any shorts & shirt combo and isn't too hot or, well, 'mommy-ish.'


A: Makes sense–if you're following toddlers and small children, you're going to be on the go all day. A simple shirt and shorts, both in easy care fabrics, are going to be your best bets for warm weather. As for shoes, classic-with-a-twist styles will satisfy your need for style while keeping the shoes accessible for all outfits. But no matter how stylish a shoe is, it needs to be comfortable, especially if you're going to keep up with your kids! Here's four slip-on shoe styles that marry comfort and classic-with-a-twist style–and will keep you on the go: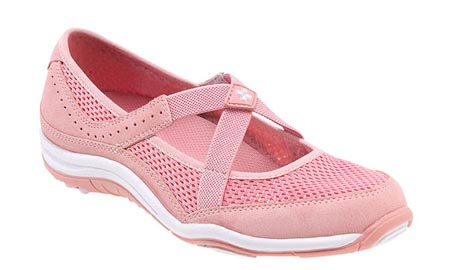 Naturalizer Mirrors Flat | $59.95 at
Nordstrom
The kicky pink color makes these flats fun, but the gel inserts and orthotic footbed make them comfortable. If you're not into pink (or find the color too limiting), the shoes are also available in black or beige.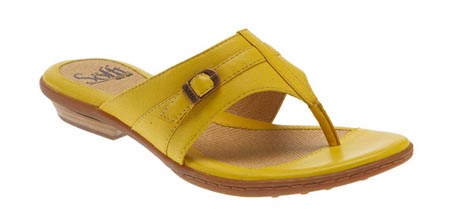 Söfft 'Reva' Thong Sandal | $84.95 at Nordstrom
We're loving the bright yellow color–sure to spice up the most neutral of outfits.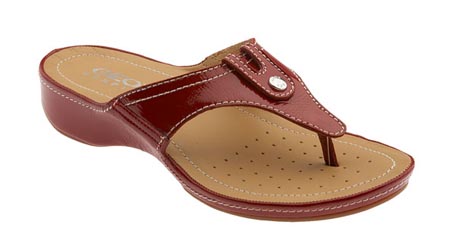 Geox 'Priscilla' Thong Sandal | $114.95 at Nordstrom
Classic and comfortable, these patent leather thong sandals look great with your casual shirts and pants–but they also work when you want to dress up a notch.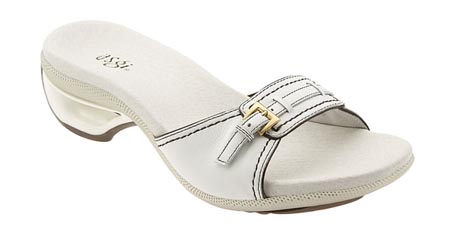 Asgi Footwear 'Leda' Wedge | $124.95 at Nordstrom
Also available in black, which makes more sense for running around at the playground.
Moms, what are your favorite go-to sandals? Share your style with us in the comments!
9 comments June 12th, 2008