June 16th, 2008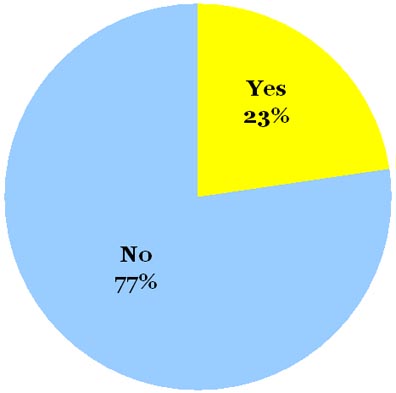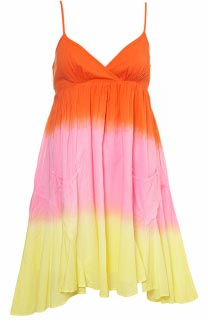 We asked: Would you wear Tie Dye?
You said: No, not so much. Only 23% of you would give Tie Dye a try.

Style tip? Tie dye doesn't have to look like the radial-print hand-dyed shirts you made as a kid. In fact, it can look elegant–or even casually playful. Try out some other dyeing techniques, such as dip dyeing (as seen on the dress at left). Equal parts bohemian and modern.
Next question: You have your cell phone, your money, your makeup, and a host of other assorted items in your evening bag–hence the popularity of the Giant Envelope Clutch. But would you rather dump out your stuff–or carry a giant bag? Tell us, would you carry a Giant Envelope Clutch? Cast your vote on the sidebar!
Pictured: Dip Dye Sun Dress | $62 (approx) at Topshop.

Entry Filed under: Trend,Trend Predictives,What's In and What's Out,Women