June 17th, 2008
Sure, you didn't care too much for Tie Dye. But that doesn't mean that you're not into ombre, a dyeing technique that's about the graduation of color from light into dark. Here's Omiru's top picks for ombre items to spice up your wardrobe–and your home:
Our $ Picks:
Sophie Ombre Scarf | $7.80 at
Forever 21
Add a dash of purple to your wardrobe with this cool ombre scarf.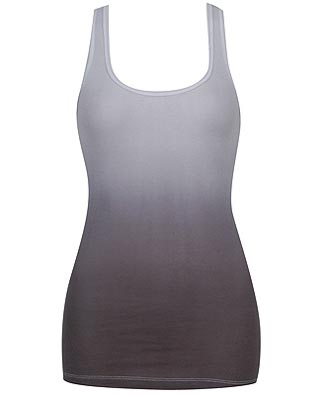 Ombre Racerback Tank | $7.80 at Forever 21
This purple grey ombre tank will pair well with dark rinse jeans.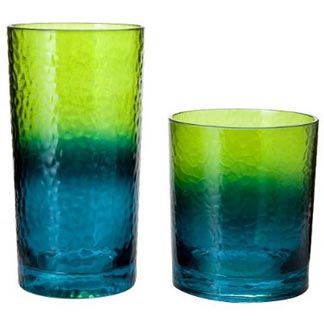 Cool Ombre Tumblers - Set of 12 |$24.99 at Target
Break these ombre tumblers out at your next garden party–or summer BBQ.
Our $$ Pick: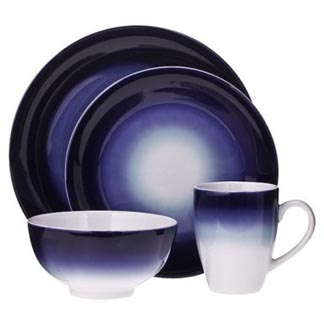 Ombre 16 Piece Dinnerware Set | $59.99 at Target
Make every meal an occasion with this ombre dinnerware set.
Our $$$ Picks: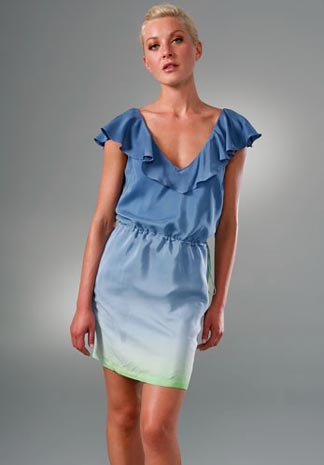 ADAM Ombre Deep V Ruffle Dress | $445 at Shopbop
We love how the deep v-neckline and the ruffles on this ombre dress flatter women with a small bust.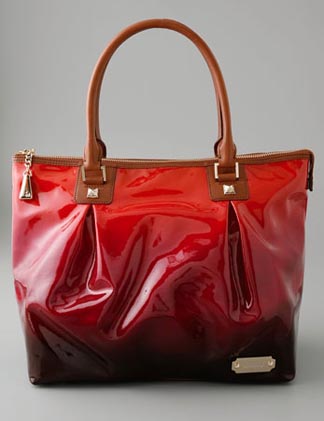 LAMB Ombre Patent Manchester Bag | $495 at Shopbop
Yum! Isn't this ombre patent leather bag simply delicious? We're loving the deep red and purple colors.
Entry Filed under: Trend,Trendscape,Trendscape,Women