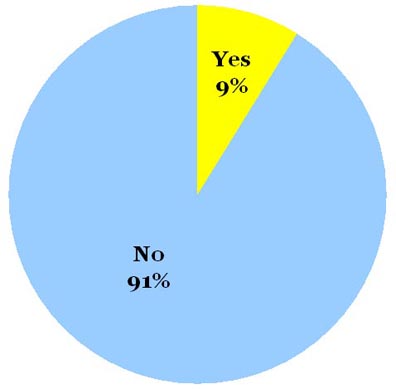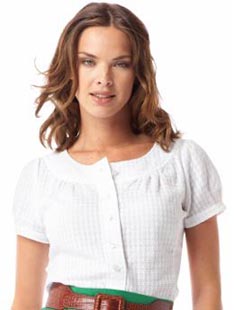 We asked: Would you wear big shoulders?
You said: Overwhelmingly, no. Only 9% of you were for big shoulders, with the rest of the 91% against.

Style tip? Big shoulders are very 80s, and probably not in a way that we'd like to relive. But–you can hint at the big shouldered trend with blouses and shirts with ever-s0-slight pouf sleeves. But be careful. A little bit of extra fabric poufing at the shoulder point on a short sleeved shirt can be flattering (especially on those of us with heavy upper arms), but if that pouf is too big, the look goes from flattering to frightening. Note that if you have broad shoulders, even the small pouf is something to stay away from. The ever-so-slight pouf works best on those that have narrow shoulders.

Next question: First it was handbags that appeared to be on growth hormones. Now it's jewelry that's growing oversized. But what do you think? Tell us, would you wear giant jewelry? Cast your vote on the sidebar!
Pictured: Short Sleeve Collarless Textured Blouse| $64 at Banana Republic.

Add comment July 14th, 2008