Got a fashion emergency? Never fear. Be like a boy scout and Be Prepared with these five tricks of the trade:
Lint Roller


Lint Rollers (6pc) | $19.99 at Target
Have a furry pet? A linty sweater? Don't be afraid. Hug your pet, and wear your linty sweater. Just brush yourself off with a lint roller afterwards. There are both sticky sheet varieties and non-adhesive ones, but I find that the adhesives work more effectively.
Stain Remover Stick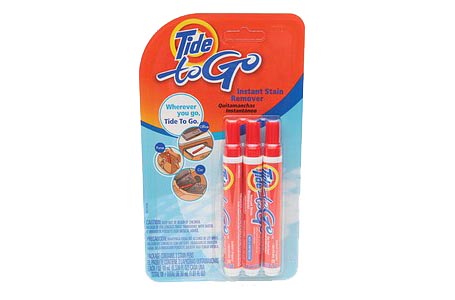 Tide To Go Stain Remover Pen | $6.99 for 3 at Drugstore.com
I don't know about you, but I'm a spiller. Sauces, drinks, errant food items. To keep my clothes clean, I have to be vigilant about stain removal. For tough stains, I use a stain stick (which fits conveniently in a small handbag).
Fabric Steamer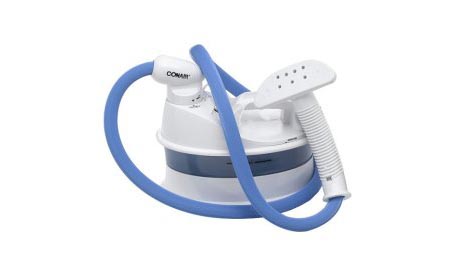 Conair Compact Fabric Steamer | $29.99 at Target
Especially useful if you want to revive a sweater that's been sitting in your oversized handbag–or a blouse that's gotten crumpled. A steamer is easier on your clothes than an iron is, and it's even simpler to use. If you're sans-steamer (e.g. on vacation), try hanging your clothes in the bathroom and run the shower on the highest heat. It's not as effective as a real steamer, but it works in a pinch.
Safety Pins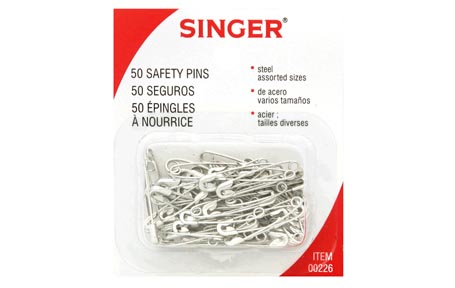 Singer Safety Pins | $2.19 at Walgreens
Have a small rip? A button that falls off? You don't need a mini sewing kit (though props to you if you have one). Simply use a safety pin or two to pin your clothes back together. I keep safety ins in different colors (black, matte silver, and white) so I can choose the pin that best blends with my clothes.
Double Stick Tape


Scotch Double Stick Tape | $1.64 at Amazon
Did your hem fall down? You don't have to bother with pinning it. Double stick tape will do in a bind. Just remember to splurge on extra sticky tape–and to get your hem sewn back up afterwards.

What's your best fashion emergency tip? Share it with us in the comments!
9 comments August 8th, 2008