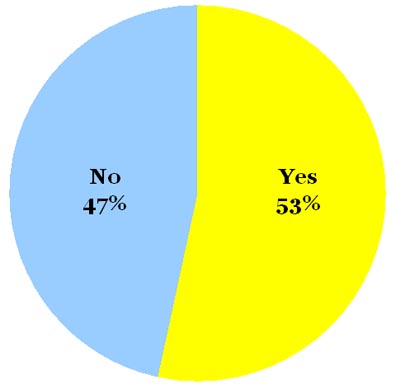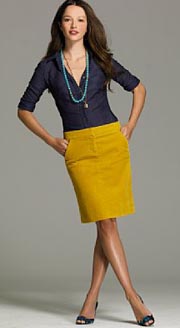 We asked: Would you wear Mustard Yellow?
You said: Maybe. It was a close vote, with 53% of you saying Yes to Mustard Yellow, and the remaining 47% voting No.

Style tip? We're fans of all things yellow, and mustard is no exception. The muted hue looks great paired with navy blue (or even grey) for Autumn. Until then, you can wear it with orange for a warm, earthy color combo.

Next question: We've been glued to the TV for the Olympics, where everyone's gunning for Gold in Beijing. Back at home, though, is Gold as appealing? Tell us, would you wear Gold colored clothing? Cast your vote on the sidebar!
Pictured: Stretch Vintage Cord Skirt| $68 at J Crew.

7 comments August 18th, 2008