August 26th, 2008
We've gotten a lot of questions from recent college grads (and some not-so-recent college grads) about building a wardrobe from the ground up. The situation? You already have jeans, tees, and plenty of weekend wear. But the foundations of a chic wardrobe? Maybe you need some help. You've come to the right place. Here's a 10 piece skeleton wardrobe from which to build upon:
The Business Suit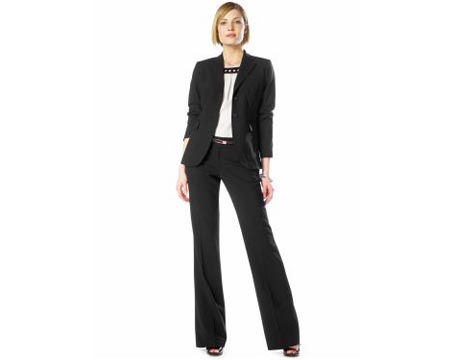 Classic Blazer and Trouser | $198 and $98, respectively, at Banana Republic
School's over, and you're off to work. Keep a pant suit or a skirt suit around for interviews - and buy multiples if your office is business formal.

The Perfect White Button Down Shirt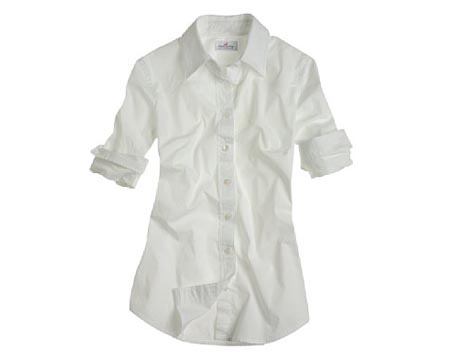 Solid Kelly Shirt | $54 at J Crew
Fit is key for any garment, but it's especially important for your foundation wardrobe. Start your button-down shirt collection with a crisp white shirt, and then build out your shirt wardrobe with patterns and colors.
The Going Out Top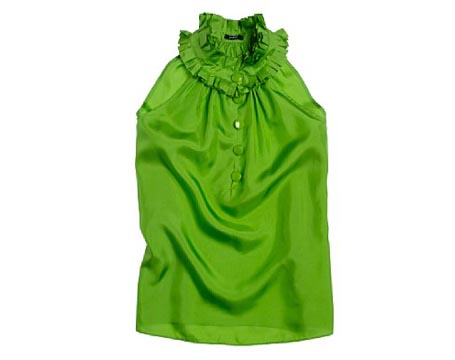 Solid Silk Elizabeth Halter | $88 at J Crew
The ideal top is a stunner that can seamlessly travel from work to cocktails.

The Knee Length Skirt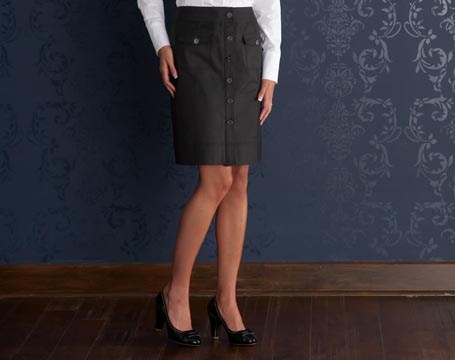 Pencil Perfect Skirt | $69.50 at Martin + Osa
An a-line skirt is universally flattering, but feel free to choose one that works for your figure, your personality, and your lifestyle. I personally have a collection of pencil skirts hanging in my closet. I love the hourglass shape they create, especially since I'm shaped like a boy.
The Perfect Fit Trousers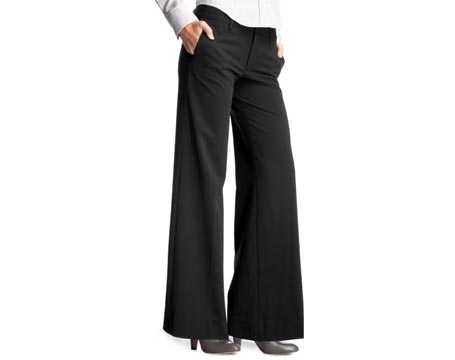 The Perfect Trouser | $54.50 at Gap
How do you know that the fit is perfect? It should be fitted but not tight at the waist, and it should drape nicely, with a slight flare from knee to foot. Have your trousers hemmed to a length that works with leg-lengthening heels.
The Go To Evening Dress


Sleeveless Origami Knit Dress | $150 at Banana Republic
Because you never know when an emergency party situation will come up. Keep a great evening dress in the back of your closet for spur of the moment dress up occasions.
The Go To Day Dress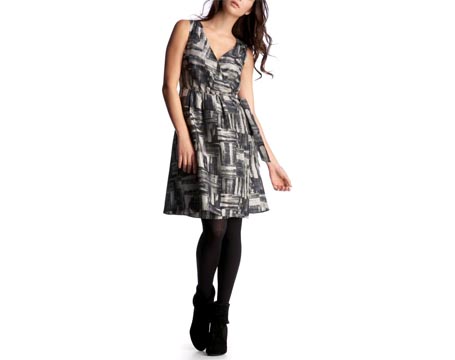 European Collection Wrap Dress | $78 at Gap
Because a dress is a great alternative to jeans and a cute tee for weekends, and dresses spice up your work wardrobe. Need some inspiration? Try a shirtdress, a wrap dress, or a sweaterdress.
The Wear Everywhere Sweater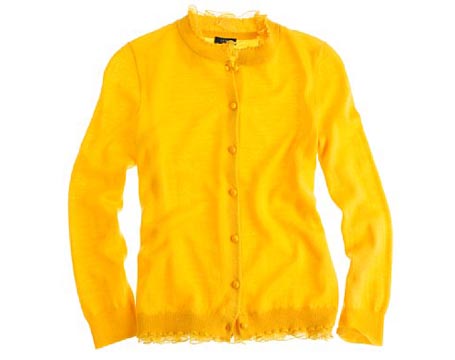 Tartine Cardigan | $88 at J Crew
Perfect for breezy mornings and cool evenings–and for times when the AC is turned up too high at work.
The Tailored Blazer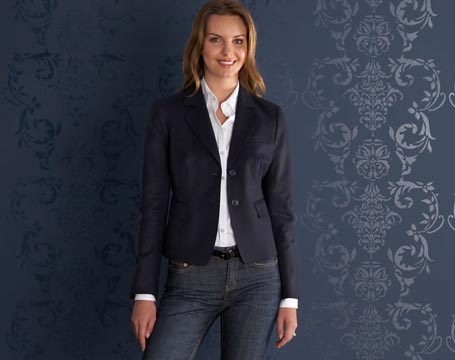 Two Button Cotton Blazer | $104 (sale) at Martin + Osa
A simple, sophisticated look? Pair your tailored blazer with your crisp white shirt and jeans. Substitute a tee or polo under the tailored blazer for a younger, more playful look.

The Trenchcoat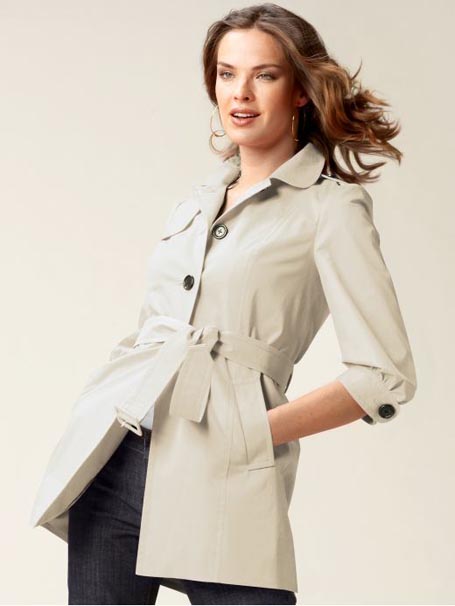 Classic Puff Sleeve Trenchcoat | $150 at Banana Republic
The trench is my go-to coat–so much so that I have a trench collection. The trench is so versatile and yet so chic. And it works for all of those times when a blazer isn't just right.

What are your go-to wardrobe pieces? Tell us, what else would you recommend to build out your foundation wardrobe?
Entry Filed under: Shopping Guide,Women