The US has Gap, Japan has Uniqlo, Sweden has H&M, and Britain has Topman, the UK-based menswear-only designer that has been gaining more and more publicity in the UK. Topman is appreciated for its budget-friendly prices, but the clothes aren't half bad either. But best of all, Topman is coming to the United States this Fall.
In the meantime, you can purchase Topman clothes online and have them shipped to the US. Here's our six favorite pieces from Topman's UK Fall 2008 collection: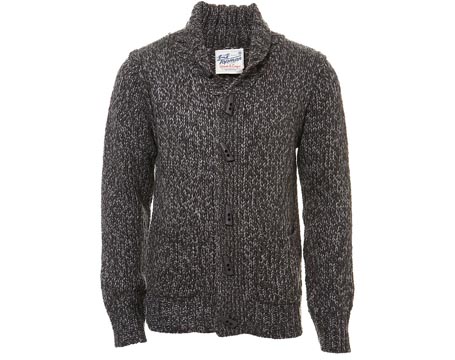 Knitted Grey Toggle Cardigan | $75 (approx) at Topman
Chunky cardigans are in this fall and this is your chance to get a great one. I love the texture and the toggle detail. Plus, it's machine washable, unlike most sweaters.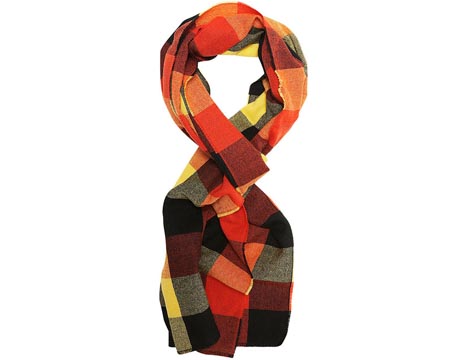 Orange Check Scarf | $19 (approx) at Topman
Perfect for when the leaves change, this scarf adds an instant burst of color to any outfit. Wear it when the rest of your outfit is muted to make it really stand out.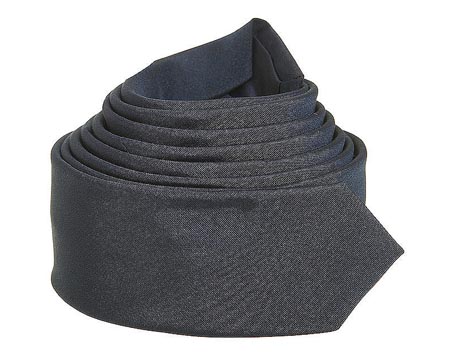 Navy Blue Skinny Tie | $19 (approx) at Topman
Maybe I've been watching too many Mad Men reruns, but I am all about monochromatic outfits this year. This tie is simple and stylish – although, at 3.5 cm, not "skinny," as the site labels it. One of my favorite ways to wear a solid navy tie is with a medium gray suit and a simple windowpane shirt.
Style tip: For all things ties, be sure to check out Tie Crafters. They specialize in cleaning ties and can narrow, widen, shorten, elongate, reline and even retip your ties. They are based out of New York, so unless you live there, you will have to mail your tie to them. But it's worth it. Neiman Marcus in Palo Alto, CA, charges $112 to narrow a tie, but Tie Crafters sets you back just $17. Not bad.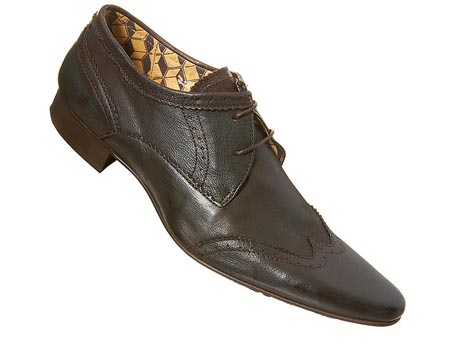 Brown Hudson Leather Brogues | $140 (approx) at Topman
Topman seems to favor selling "distressed" (or in their words, "creased") shoes. I prefer to buy a clean pair and distress them myself through wear. I love loafers and lace ups that are really worn in.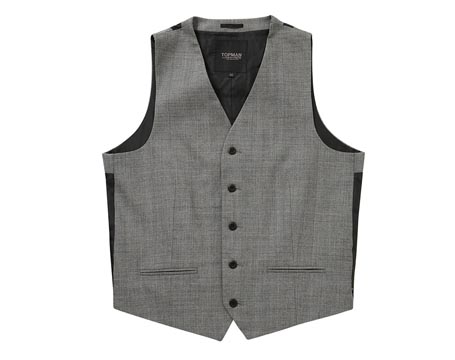 Grey Check 5 Button Waistcoat | $56 (approx) at Topman
I think waistcoats should be worn more often. Waistcoasts aren't just for bankers wearing three piece power suits. I think a great waistcoat can look fantastic with a tie and shirt over jeans. It's a great going-out-in-the-city look. If you want some visual inspiration, look no farther than Mr. Simon Spurr, the creator of his eponymous label.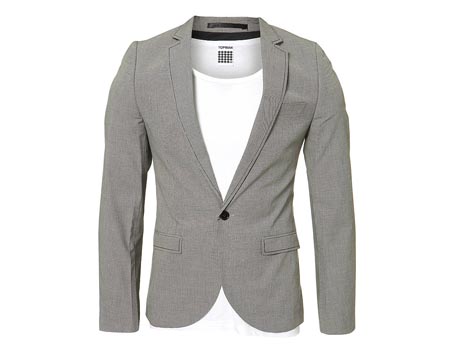 Grey Dogtooth Skinny Blazer | $104 (approx) at Topman

A one button blazer is about as rakish a blazer as you will find. I like the grey "dogtooth" (I don't know what that is either; I'm assuming they mean houndstooth) detail; it gives it character from afar and is a cool little detail up close. Most of all, I love the look of a slim lapel, which this piece surely has.

5 comments August 27th, 2008