September 3rd, 2008
Fall is a-coming, and you know what that means! That's right, a presidential election…and new clothes. Certain trends seem to be continuing, namely plaids and the cardigan revival. Other trends, like blue collar "working man" clothes, are new for the season. For your shopping inspiration, here are our key menswear looks for Fall, with picks from every price point:
The Khaki Pant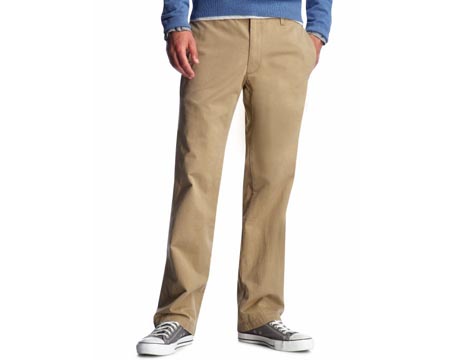 The Original Khaki | $44.50 at Gap
Patrick Robinson continues his Gap revival with these khakis. Slim and comfortable, these pants are helping to make it cool to shop at Gap again. Also consider Save Khaki pants ($105 at Bergdorf Goodman), our favorite khakis of the moment.
The Plaid Jacket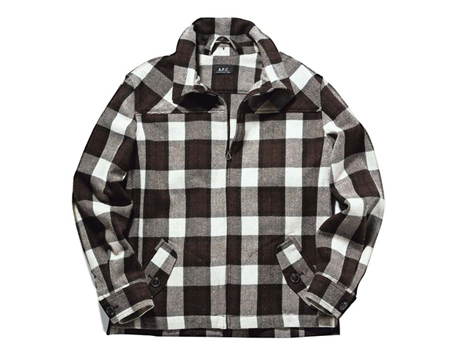 Buffalo-Plaid Jacket | $395 at A.P.C.
Plaid is in. It was in last Fall, it was in through Winter, it was in this Summer, and its in again this Fall. I like plaid best when it peeks out from under something muted, like a dark-colored peacoat. However, this jacket is so handsome that you should show off the plaid. I love the rustic feel of this jacket, and it goes fantastic with dark denim. But then again, few things don't.
Also consider a more subdued plaid on a fantastically cut trench, $250 at Banana Republic.
The Plain Sneaker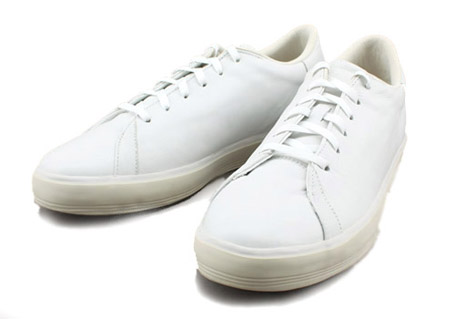 Rod Laver Clean Lowtops | $100 (approx) at Adidas, 212-777-2005
Last year, the Italian-made Common Projects exploded onto the scene, with its signature….well, lack of signature. Those shoes, almost always monochromatic in color and sans logo (the individual numbering in gold writing on the outer heel is the closest thing), were a huge hit. I will suggest those shoes as long as they exist, but if you don't feel like dropping $200+ for sneakers, these Rod Lavers are a great alternative. Just as clean and just as white, these low tops are simple and understated. Haven't you heard? Minimalism is in.
Also consider Common Projects Sneakers, $278 at South Willard, or white Converse Chuck Taylors, $69 at Zappos.
The Casual Jacket


Barn Jacket, Engineered Garments for Levi's | $350 at Bloomingdales
A few months ago, we spotlighted Engineered Garments and predicted big things from them. The fashion world has noticed: the label recently won the opportunity to design a small collection for Levi's. The collection, which will hit stores in a couple of weeks, reflects their signature style: clothes for the American working man, but with a stylish twist. What I like about this unstructured jacket is that even though it has its fair share of pockets, they are patch pockets. Patch pockets don't bulge out like cargo pants pockets, meaning that you can dress this jacket up or down.
Also consider: Cargo jacket | $68 at Gap.
The Corduroy Pant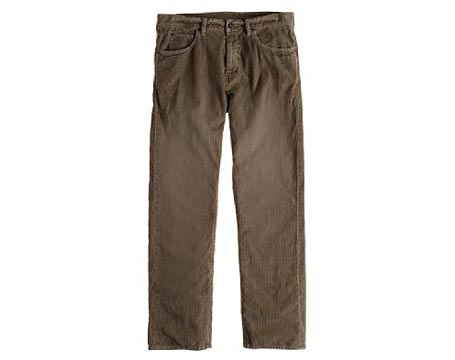 Straight-fit 5-pocket Vintage Cord | $69.50 at J. Crew
Cords are great as long as they are pinwale. (A wale is the "thickness" of the cord. We prefer a sleeker and smaller wale.) Wear them when you want to give your jeans a day off; they are similar to jeans in their feel, look, and formality.
Also consider cord jeans by Levi's, Gap, and John Varvatos. I especially love the Gap ones.
The Black Loafer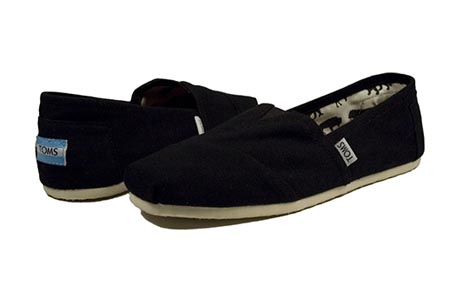 Black Canvas Loafers | $42 at TOMS
If you're like me, then you're always looking the perfect shoe that is somewhere in between sneaker and loafer on the casualness scale. Bucks? Yeah, but a bit too much sometimes. Boots? Sure, but a bit too…urban, sometimes. Enter TOMS, makers of these fine canvas/leather loafers. I love these shoes because they're as comfortable as my bedroom slippers, yet they're handsome enough to wear when I want that upscale casual feel. Best of all, they're pretty affordable. And for every pair you buy, Tom's donates a pair to charity.
The Cashmere Sweater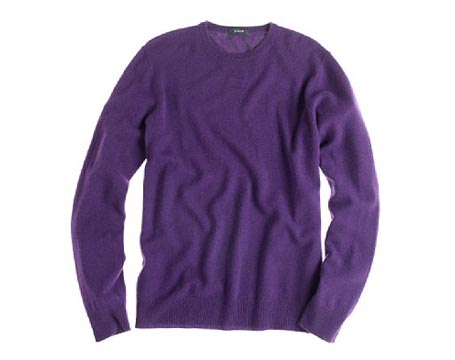 Cashmere Sweater | $188 at J. Crew
Ok, so $200 (after tax) isn't exactly cheap for a sweater, but if you caught my comment, you'll realize that this sweater is probably worth more.
Also consider: the 3.1 Philip Lim piece (below).

The Sophisticated Tie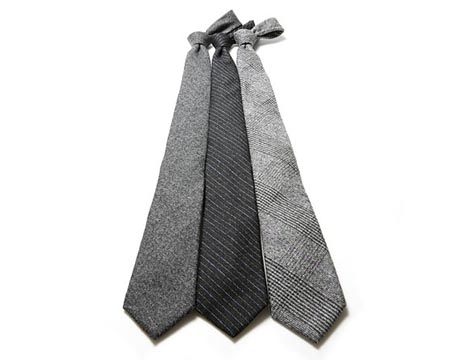 Grey Wool Tie | $98 at Michael Kors
I have long loved the simplicity of a white shirt and solid gray tie. There's something about it that's just so sleek yet elegant. These wool ties by Michael Kors are exactly what you want; matte and with texture. Thom Browne says that every day, he wears a grey suit with a white shirt and grey tie. I can see why.
Also consider this grey wool tie by Thom Browne ($150), from his Black Fleece collection for Brooks Brothers.
The Leather Jacket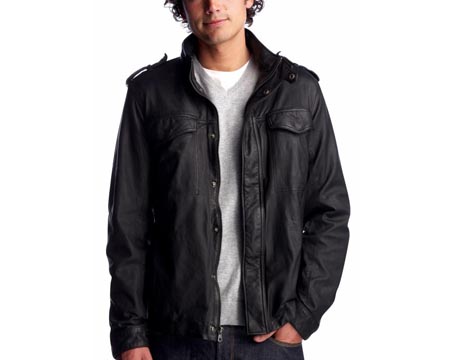 Leather Jacket | $348 at Gap
Leather jackets are back in, and I for one am glad. Done right, a leather jacket is versatile enough for both casual and more formal occasions. And, by "right," I mean snug and trim, like this one by Gap. The Italians wear leather jackets the best: fitted like a blazer, with a thin layer underneath. As with most things in style, it pays to follow their lead.
Also consider: the leather jacket for the guy with the bottomless pit of money, by Julius.
Bonus Picks: Omiru considers many aspects, including price, when suggesting pieces for both men and women. Lifting that barrier on price for a moment, we want to show you some other great (but pricey) picks for Fall.
The Striped Top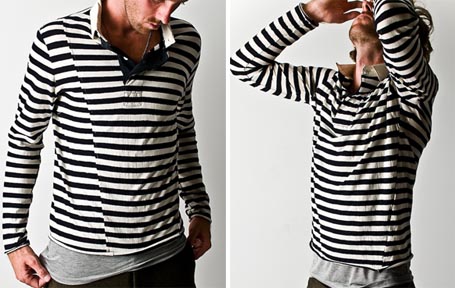 Wool Jersey Top | $312 at Yigal Azrouel
This is not just another rugby shirt. First, there's the cotton/wool blend, giving it a luxe feel. Then, there's the asymmetrical seam (see it diagonal from the shoulder?). If you're looking to splurge on a shirt, this is the one. It looks fantastic underneath a trim black peacoat and either dark denim or well-cut slate-colored khakis.
The Hand Knit Sweater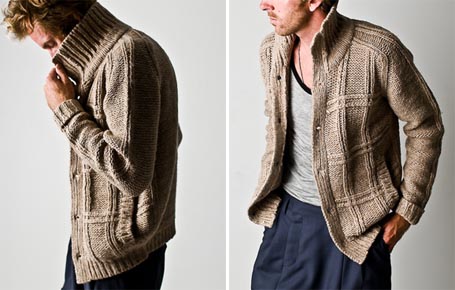 3.1 Philip Lim Hand Knit High Collar Sweater | $646 at Oak
Okay, so it's pretty darned pricey and I'm not going to try to justify the price of the sweater this time. But you should know that if you get it, you're getting the best sweater of the season: chunky, comfy and ultra-luxe, with its blend of 40% alpaca and 18% wool.
The Plaid Shirt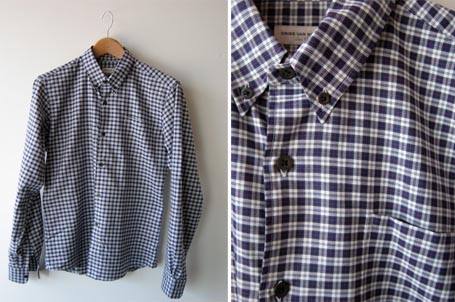 Dries Van Noten Blue Red Fitted Small Plaid Shirt | $261 at South Willard
If you know me, you'll know that I'm not a huge fan of L.A. "style" – Details magazine recently declared Los Angeles as the most unstylish city in America. Despite this title, LA has nurtured a safe haven of style in the form of Ryan Conder's excellent boutique, South Willard. Prices are far from bargain basement, but you can always find clothes that will add that extra dash of style to your wardrobe. I like this plaid piece; it looks great underneath a trim, dark colored peacoat.
The Classic Watch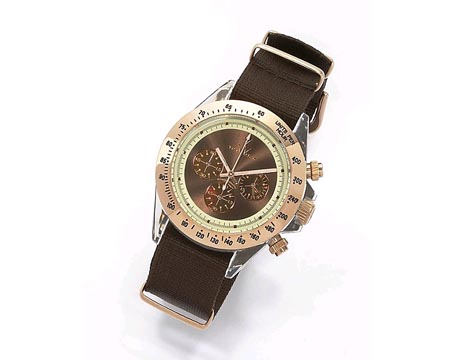 Toywatch Brown Sports Watch | $ 275 at Toywatch
I know I've suggested this watch before, but I only reiterate my suggestion because I love it. As far as watches go, it's relatively inexpensive. Sure, you're paying $275, but it looks like you paid $2750 for it. This watch has earned me many compliments from both friends and coworkers.
The Perfect Jean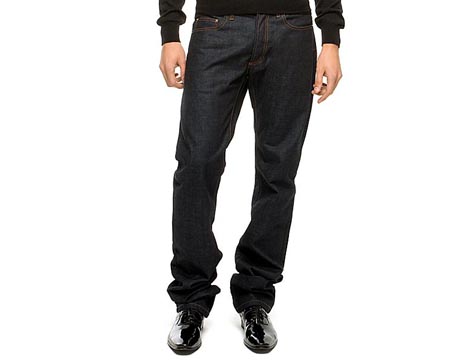 Dior Homme Brut Denim Jean 21cm | $325 at eLuxury

What does $325 get you in the denim world? The best. These jeans are made from Japanese selvage denim, the most coveted and rarest denim in the world. The dark indigo wash is, of course, essential, as is the purposefully unembellished back pocket.

Entry Filed under: Men,Shopping Guide