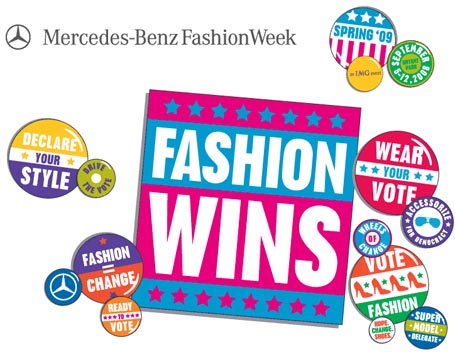 While the country is gearing up for Election 2008, the powers that be in fashion will be gathering at the tents at Bryant Park for Fashion Week Spring 2009. Like we did for Fashion Week Fall 2008, we'll be concentrating on trend analysis to bring you the trend information you need for next Spring and Summer.

While we gear up to start our Spring 2009 fashion coverage, check out our Fall 2008 Fashion Trend Report.
We'll be returning to our regularly scheduled fashion tips, tricks, and answers on Monday, September 15!

Add comment September 5th, 2008