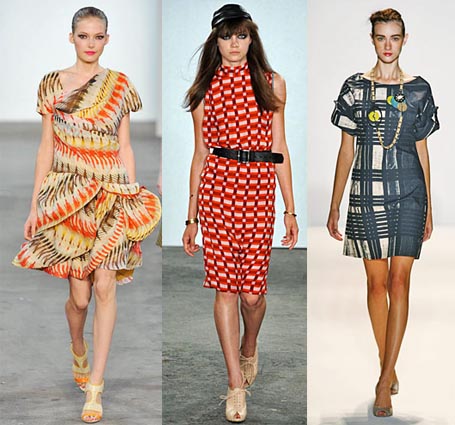 Photo Credit:
NYMag.com
Statement Pattern at Reyes, Costello Tagliapietra, and Lela Rose.

Style tip? When you're working with a bold, statement pattern, keep the shape of your dress simple, as at Costello Tagliapietra (center) and Lela Rose (right). Or wear a top or skirt in the statement pattern and balance it out with a solid color. The red Costello Tagliapietra pattern would look lovely in skirt format paired with a maroon top, wouldn't it?

What do you think? Would you wear a statement pattern? Share your thoughts in the comments!
5 comments September 7th, 2008