September 7th, 2008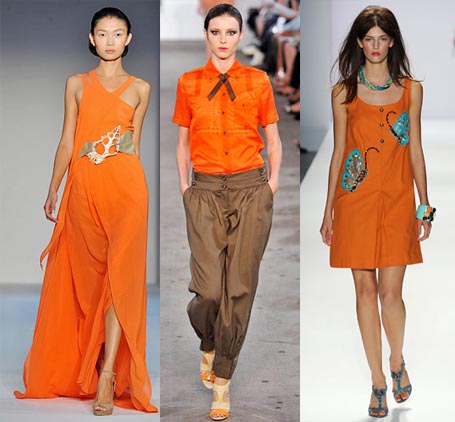 Photo Credit:
NYMag.com
Orange at ThreeAsFour, Reyes, and Verrier.

Style tip? Bright orange is surprisingly versatile–and makes a striking statement. Pair orange with other warm colors - golds (as seen at ThreeAsFour), chocolate browns (a la Reyes), and even warm shades of teal (as at Verrier).

What do you think? Would you wear bright orange? Share your thoughts in the comments!
Entry Filed under: Runway Reviews,Runway Reviews,Trend,Trend Predictives,Trendscape,Trendscape,What's In and What's Out,Women