September 8th, 2008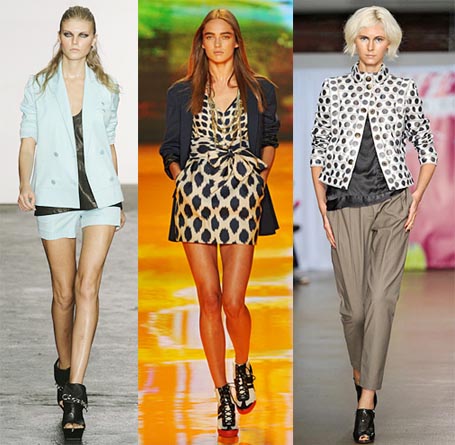 Photo Credit:
NYMag.com
Pushed Up Sleeves at Alexander Wang, DKNY, and James Coviello.

Style tip? Pushing up your sleeves can give a breezy air to the most formal of outfits, and this styling technique works well for transition temperatures during both Spring and Fall. Wear your long sleeves pushed up to near the elbow for best effect. It doesn't have to be picture perfect pushing–part of the beauty of this styling technique is its variability.

What do you think? Would you push up your sleeves? Share your thoughts in the comments!
Entry Filed under: Runway Reviews,Runway Reviews,Trend,Trend Predictives,Trendscape,Trendscape,What's In and What's Out,Women