September 8th, 2008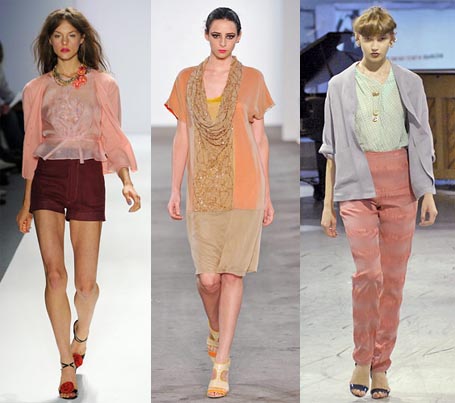 Photo Credit:
NYMag.com
Salmon Pink at Verrier, Reyes, and Rachel Comey.

Style tip? Salmon Pink looks great with chocolate brown, as seen at Verrier. The delicate color really comes alive on dark–or tanned–skin.

What do you think? Would you wear salmon pink? Share your thoughts in the comments!
Entry Filed under: Friday Fashion Hotlist,Runway Reviews,Runway Reviews,Trend,Trend Predictives,Trendscape,Trendscape,What's In and What's Out,Women