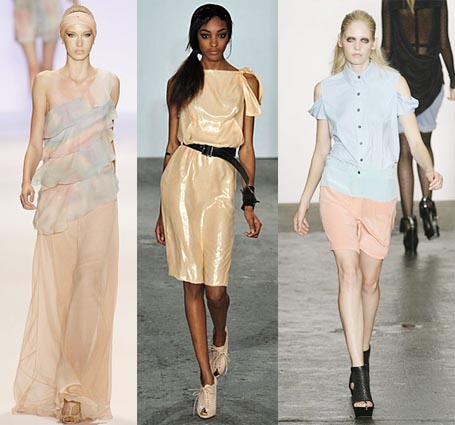 Photo Credit:
NYMag.com
Peach at Erin Fetherston, Costello Tagliapietra, and Alexander Wang.

Style tip? Contrast the softness of the peach color with a pair of edgy shoes, as seen at Costello Tagliapietra and Alexander Wang. Like all pastel colors, the darker your skin tone, the better the color looks on you. Beware - if you have super fair skin, peach probably isn't going to be your color.

What do you think? Would you wear peach? Share your thoughts in the comments!
3 comments September 10th, 2008