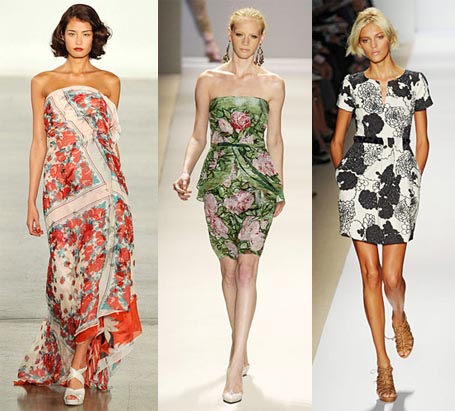 Photo Credit:
NYMag.com
Floral Prints at Tuleh, Tracy Reese, and Peter Som.

Style tip? Not all florals are drawn alike–so pick the type that fits your personality. Are you breezy and laid back? Try a flowing floral print, like the Tuleh dress. Uptown elegant? Pick a garden party floral fit for hanging at a museum. Modern chic? Reach for a measured graphic print, like the dress at Peter Som.

What do you think? Would you wear florals? Share your thoughts in the comments!
5 comments September 11th, 2008