September 11th, 2008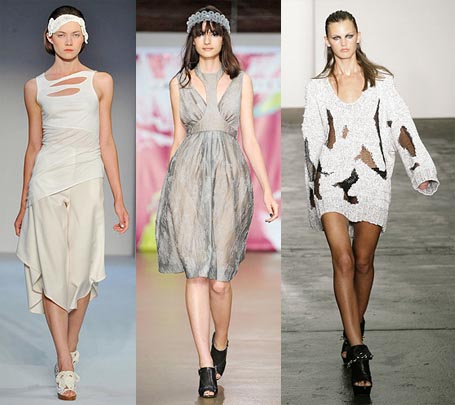 Photo Credit:
NYMag.com
Cutouts at ThreeAsFour, James Coviello, and Alexander Wang.

Style tip? Look at the shape the cutouts make - are they sleek and streamlined (ThreeAsFour, pictured left), architectural (James Coviello, pictured center), or are they organic and haphazard (Alexander Wang, pictured right)? If you can find cutouts that fit your personality, they can add such character to your outfit!

What do you think? Would you wear cutouts? Share your thoughts in the comments!
Entry Filed under: Runway Reviews,Runway Reviews,Trend,Trend Predictives,Trendscape,Trendscape,What's In and What's Out,Women