September 12th, 2008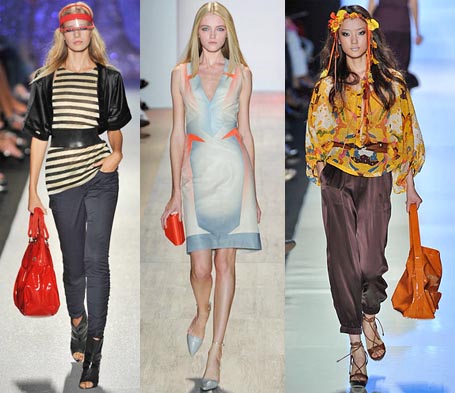 Photo Credit:
NYMag.com
Brightly Colored Handbags at Miss Sixty, Herve Leger, and Diane von Furstenberg.

Style tip? Whoever said that clothes make the (wo)man forgot about the power of accessories. There's nothing quite like a brightly colored handbag to punch up an outfit, regardless of how simple or embellished that outfit is. Try fire engine red, like the Miss Sixty handbag, or opt for an elegant orange (a la Diane von Furstenberg).

What do you think? Would you carry a brightly colored handbag? If so, what color? Share your thoughts in the comments!
Entry Filed under: Runway Reviews,Runway Reviews,Trend,Trend Predictives,Trendscape,Trendscape,What's In and What's Out,Women