September 12th, 2008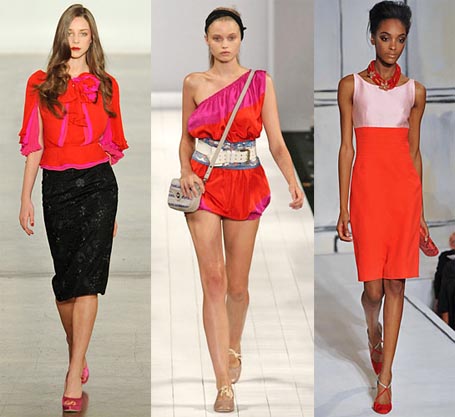 Photo Credit:
NYMag.com
Red and Pink at Tuleh, Marc by Marc Jacobs, and Oscar de la Renta.

Style tip? Red and pink don't traditionally go together, but they're appearing together on the runways for Spring. Our favorite red and pink combination pairs a bright fire engine red with a bold electric pink, a la Marc by Marc Jacobs and Tuleh.

What do you think? Would you wear red and pink? Share your thoughts in the comments!
Entry Filed under: Runway Reviews,Runway Reviews,Trend,Trend Predictives,Trendscape,Trendscape,What's In and What's Out,Women