September 19th, 2008
As we reported last Spring, Houndstooth is In for Fall 2008. Houndstooth's characteristic broken check pattern is a bold choice in an oversized print, but it's demurely classic when the pattern is on a smaller scale.

How to wear Houndstooth? Like John suggested for Tweed, wear your houndstooth with equally sophisticated clothes for a proper, ladylike look.
Our $ Picks: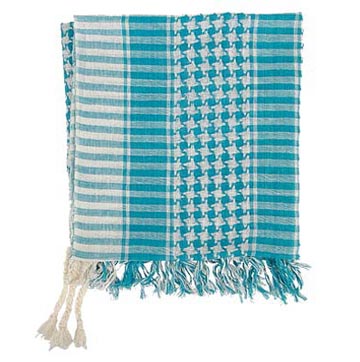 Fab Houndstooth Scarf | $5.50 at
Forever 21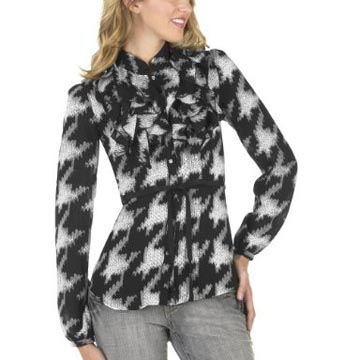 Go International Houndstooth Ruffle Top | $29.99 at Target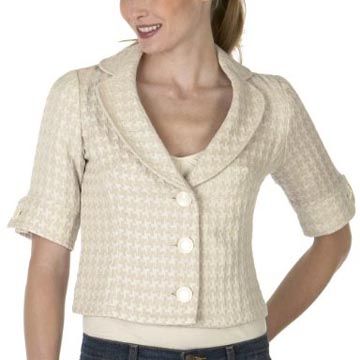 Mossimo Black Notch-Collar Houndstooth Boucle Jacket | $29.99 at Target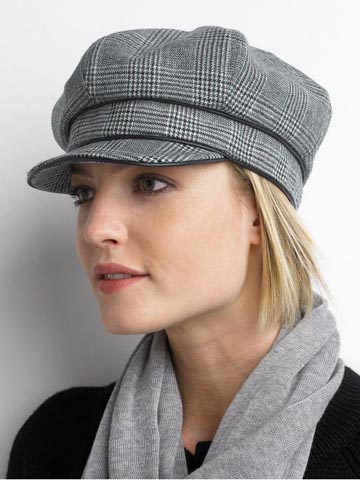 Houndstooth Newsboy Hat | $39 at Banana Republic
Our $$ Picks: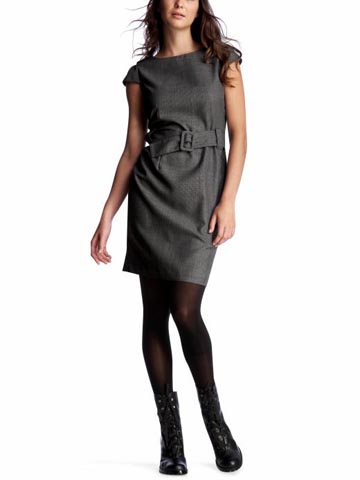 Houndstooth Dress | $88 at Gap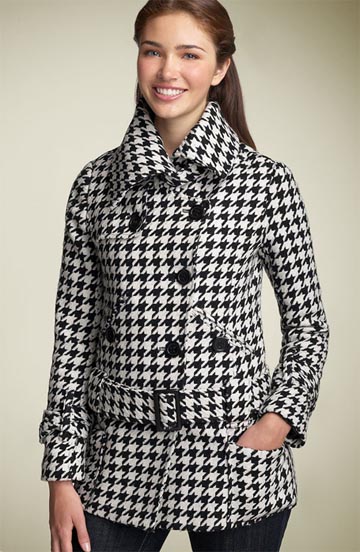 Coffee Shop Houndstooth Coat | $98 at Nordstrom
Our $$$ Picks: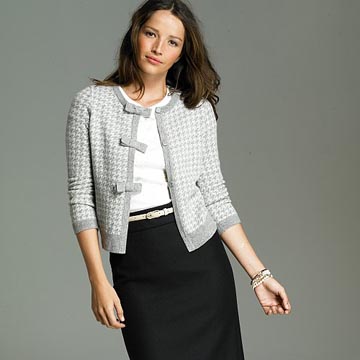 Houndstooth Bow Button Cardigan | $110 at J Crew

Soia & Kyo Chevron Wool Blend Coat | $380 at Nordstrom
Entry Filed under: Trend,Trendscape,Trendscape,Women