September 26th, 2008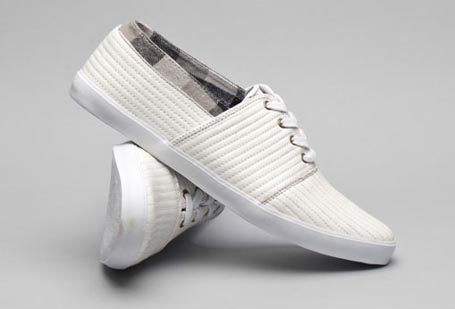 It's the details that make this shoe. The stitches in the leather actually give the shoe texture, and the plaid near the ankle is kind of like the lining of a jacket: it's a cool detail that only you will know about (your pants will cover the plaid). Understated details like these are the dreams of true Sartorialists everywhere.

$116 at Revolve Clothing.
Entry Filed under: $100-$250,Men,Men's Accessories