November 12th, 2008
Notched collars on jackets are an evergreen style that never fades, but shawl collars are having their moment in the spotlight. Shawl collars, which combine the lapel and the collar into one, are making their way from suits and blazers to cool weather sweaters. Here's our four favorite shawl collar sweaters:

Our $ Pick: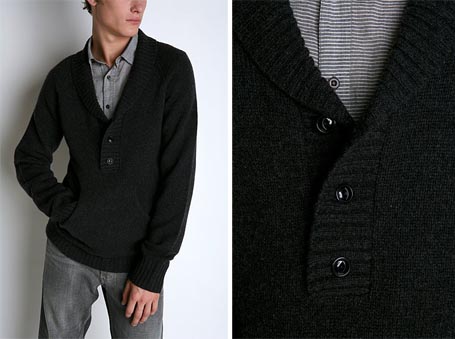 Cockpit Shawl Pullover Sweater | $89 at Urban Outfitters
Let your collared shirt peek out from under this open shawl collared sweater.
Our $$ Picks: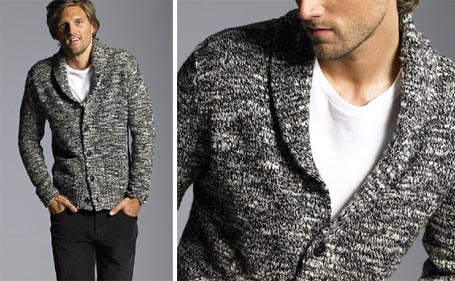 Marled Shawl Wool Cardigan | $158 at J Crew
The marled texture is what makes this shawl collared cardigan truly special.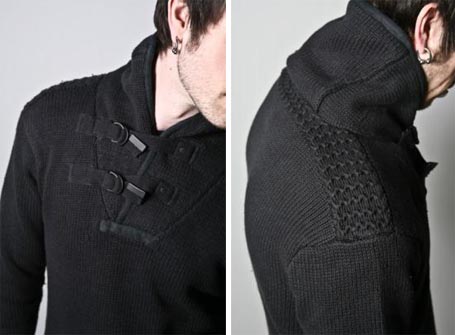 Orthodox Wolfe Hooded Sweater | $184 at 80s Purple
The shawl collar on this hooded sweater is barely detectable, but the buckle detailing adds an extra dimension of style.

Our $$$ Pick: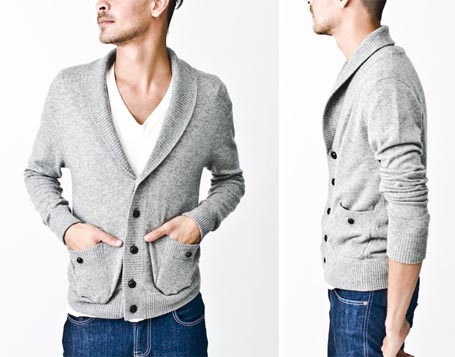 Hyden Yoo Soho Cardigan | $222 at Oak
Classic, comfy, and chic. What more can you ask for in a cardigan?

Entry Filed under: Men,Trend,Trendscape,Trendscape