November 21st, 2008
Who says that you can't have your cake and eat it too? Ruffles are decidedly feminine, but they don't have to look girly. Their youthful spirit can be tempered with a dash of adult tailoring for a look that's less about frills and romance and more about playful sophistication.

Our $ Picks: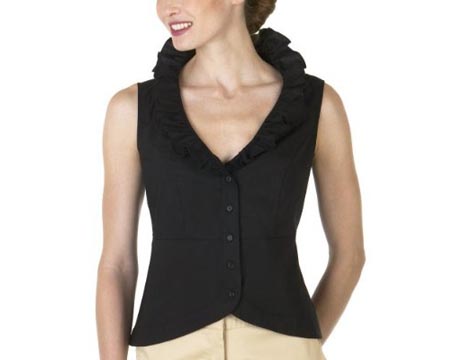 Issac Mizrahi Ruffle Neck Blouse | $22.90 at Target
Frame your lovely face with Issac Mizrahi's dramatic ruffle neck blouse.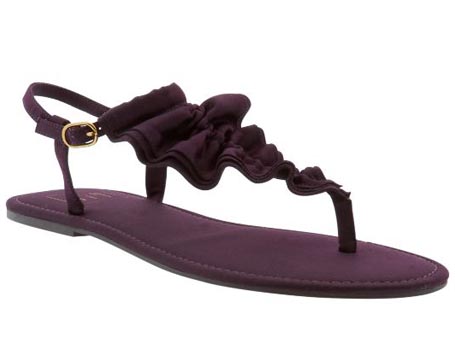 Ruffle Sandals | $29.50 at Gap
Add a ladylike touch to your sandals with gorgeous purple ruffles.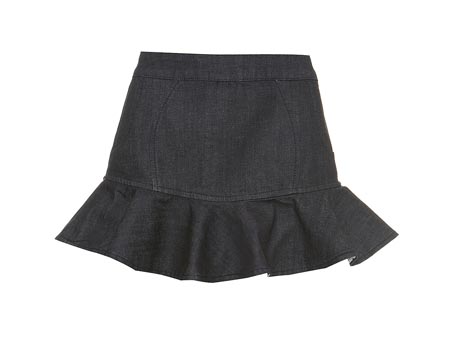 Frill Hem Spot Skirt | $42 (approx) at Topshop
Ruffles add a kicky touch to this playful miniskirt.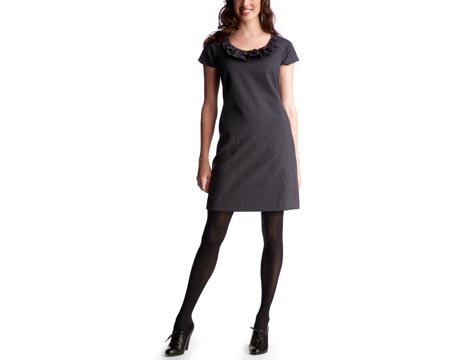 Ruffle Neck Shift Dress | $42.99 (sale) at Gap
For the most figure flattering effect, wear a wide belt with this ruffle neck shift dress to help define your figure.

Our $$ Pick: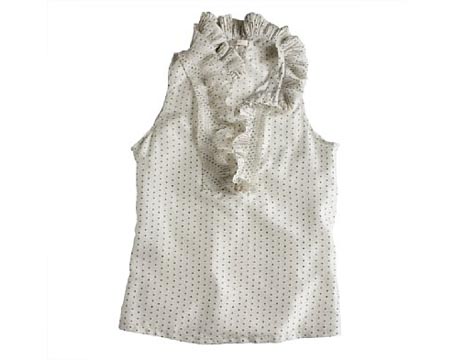 Dotted Victoria Ruffle Cami | $98 at J Crew
This versatile ruffled camisole will pair perfectly under a crisp suit jacket - or with a loud patterned skirt.
Our $$$ Picks: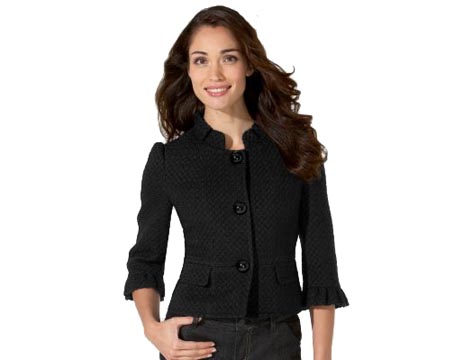 Sulden Wool 3-Button Jacket | $199 at Ann Taylor
Perfectly tailored and ruffled to boot, this jacket gives you the best of both worlds.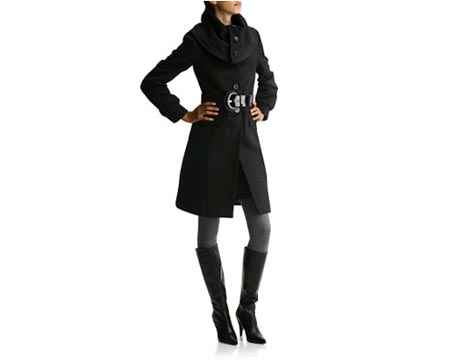 Ruffle Collar Wool Coat | $280 (sale) at Kenneth Cole
Make a powerful style statement with this dramatic ruffle collared coat.

Entry Filed under: Trend,Trendscape,Trendscape,Women