So, it's official: we're in a recession. But the silver lining is that the poor economy is chasing out some of the best deals we've seen in years. Here's seven pieces that will allow you to keep stylish and save money at the same time: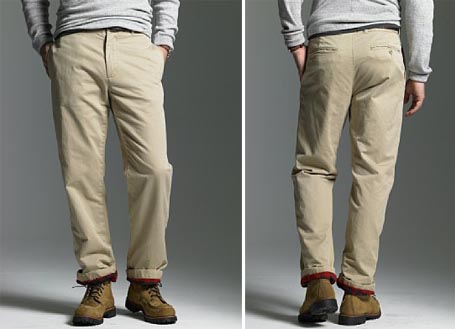 Flannel-lined chino | Was $85, select colors now $49.99 at J. Crew.
Every winter, J. Crew comes out with these flannel-lined chinos, allowing men to stay warm and stay stylish at the same time. If you live somewhere cold, these are pretty much mandatory, whether or not they're on sale.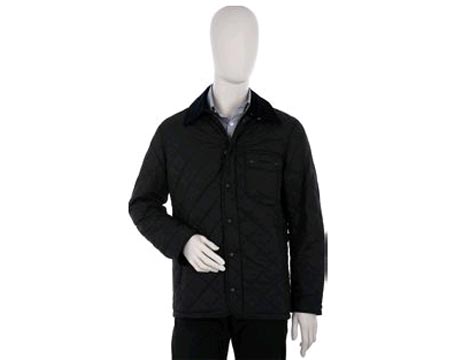 Barbour Putney Jacket | Was $250, now $129 at Barneys.
Simple and understated, a Barbour jacket is a staple of the traditional man's wardrobe. Don't miss the chance to get it at nearly half the price.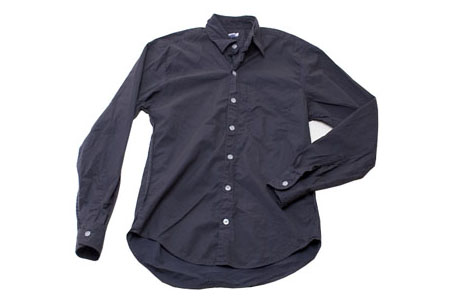 Garment Dyed Reverse Seam | Was $178, now $148 at Steven Alan.
Steven Alan has quickly become my default for casual wear. Their dress shirts are the only ones I've seen that look better wrinkled than ironed. As a result, Steven Alan has that kind of "I don't care, but I still look good" vibe to all their shirts—the epitome of American style. Plus, they're a cinch to pack: literally throw them in your suitcase and then pull them out, wrinkled and ready to wear.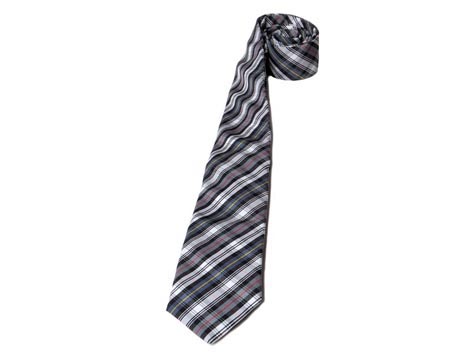 Cotton Shirting Tie | Was $55, now $29 at Steven Alan.
Also from Steven Alan, this plaid tie is more fashionable than stylish. But fear not, the plaid trend will last past this season. At 2.5" wide, this plaid tie is fine for the office or a night out on the town.
Want more? Check out these ties (all were $62 each, now $39 apiece), also from Steven Alan.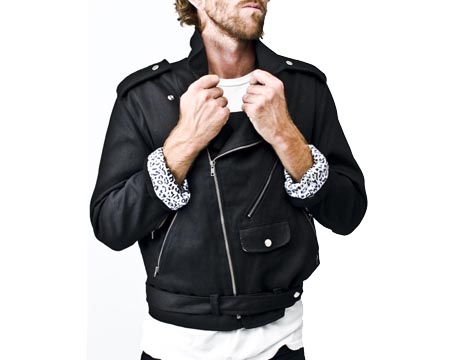 Biker Jacket | Was $310, now $155 at Oak.
This biker jacket is from Oak, so it's no surprise that it's a bit edgier and more urban than most things in your closet. Traditionally, biker jackets are in leather, but hey, we're in a recession right now. Also note the white leopard lining detail. Eccentric lining is one of those things that drives true Sartorialists crazy; they love it when these kind of details are known only to the wearer.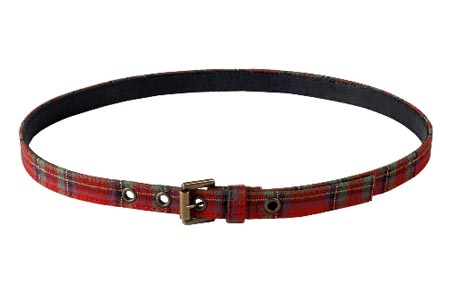 Plaid Belt | Was $120, now $60 at A.P.C.
For the most part, plaid is best as a layering piece or a detail. Either way, its best served in moderate doses. This belt is great, but how long you're willing to wear plaid when its no longer in style is up to you.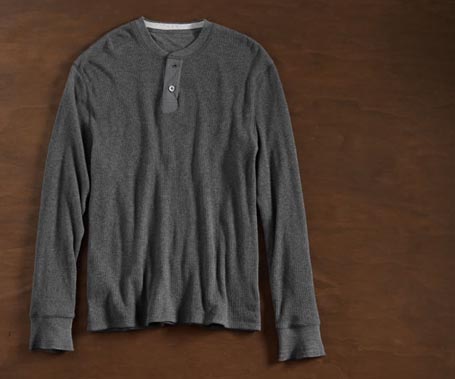 Double Layer Waffle Henley | Was $49.50, now $19.95 at Martin + Osa.
If I had my way, henleys would replace t-shirts as the standard casual guy shirt. That is, except for the simple white t-shirt. Nothing beats a simple white T.
UPDATE (12/24): Ok, now I know what you're thinking: "148 down from 178 may be 17% off, but it's still not that cheap." You've got a point. As Warren Buffet says, "it doesn't matter if you're 300 or 325 pounds; you're still fat!" (it has something to do with investing, I swear).
Enter New York's Housing Works Thift Shops, a chain of secondhand stores of which profits benefit people with HIV and AIDS. Steven Alan has donated more than 1,000 items from his line and his stock, which is discounted as much as 70%. The items go on sale on December 27th at 11am, and you can be sure that the store will be packed with thrifty sartorialists, so get there early.
Housing Works, at 143 W. 17th St. New York, (212) 366-0820, housingworks.org.

4 comments December 24th, 2008