January 6th, 2009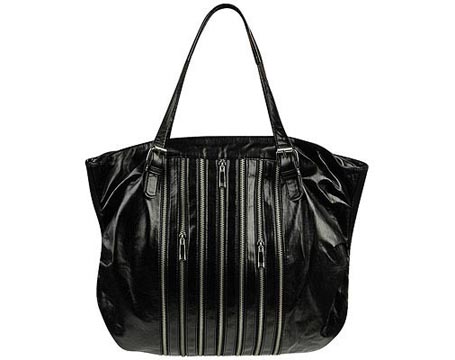 Here's an affordable way to add a bit of edge to any outfit. The zipper details are not only a distinctive embellishment, but they're also functional.
How do you make the faux leather look more real? Use an old stylist's trick: artificially age it by rubbing it with sandpaper.

$22.80 at Forever 21.
Entry Filed under: $20-$50,Women,Women's Accessories