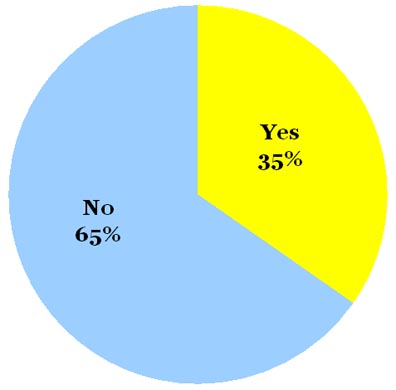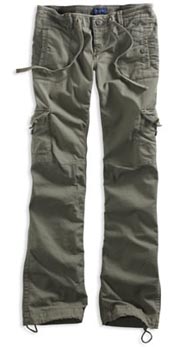 We asked: Would you wear Military Pants?
You said: No to Military Pants, with a 65% to 35% vote.

Style tip? While we don't advocate camouflage pants as a part of your core wardrobe, we do recommend taking a cue from military men and keeping a pair of rugged casual pants on hand. Not only are they appropriate for many daytime occasions, but they're also handy for balancing out an overly feminine top. Pair your military pants with oversized sweaters for a chic outfit for running errands, with a ruffly top for lunch with the girls, and a blousy knit for a day of sightseeing on vacation.

Next question: Shrunken blazers have been popular for the last few years, but what do you think about the opposite–the long, hip length blazer jacket? Tell us, would you wear the Hip Length Blazer? Cast your vote on the sidebar!
Pictured: AE Military Pant | $44.50 at American Eagle.

8 comments January 12th, 2009