January 14th, 2009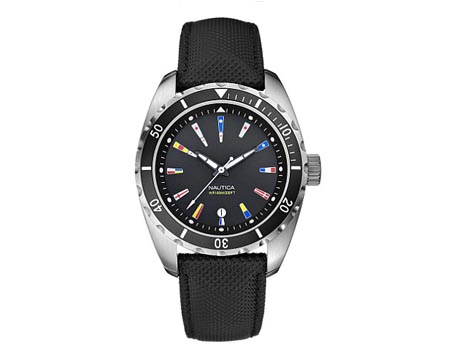 Black Signal Flag Watch | $85 at Nautica
Can you say classic…with a twist? The black strap and silver case are nothing new, but the flags, in place of numbers or roman numerals, are a nice touch.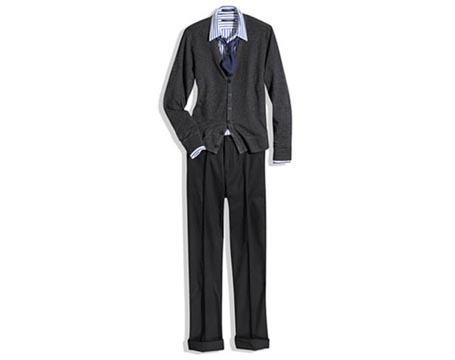 Cotton Cashmere Jerome Cardigan | $89 at Club Monaco (in stores only)
Cardigans are traditionally found in your grandfather's closet, and perhaps rightly so. But they were big amongst trendsetters in 2008, and they will stick around through 2009, maybe longer. Here's your chance to get a great one for a good price (especially considering that it's part cashmere). Slim, solid and dark, just the way I like them.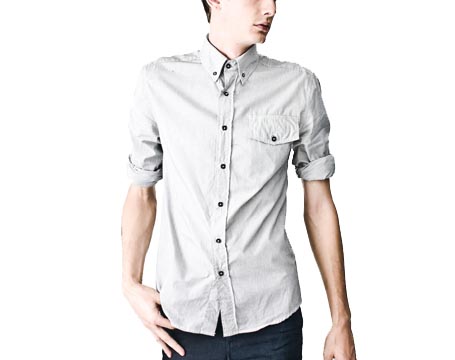 Pinstripe Hidden Pocket Shirt | $73 (sale) at Oak
Oak's signature is to take a classic and add a twist. Here, the store brand takes a simple pinstripe shirt and adds a patch pocket with an enclosure. It's a great casual buttondown to diversify your wardrobe. After all, you can't wear Steven Alan shirts every day.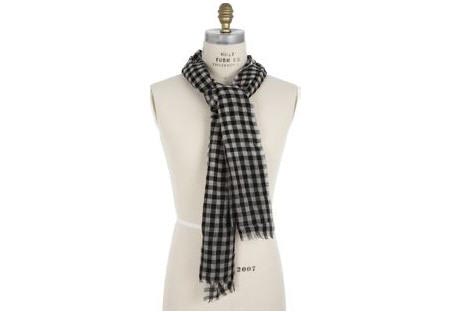 Khadi Check Print Scarf| $99 (sale) at Barneys
Plaid is usually done best when it acts as a highlight to an outfit. This scarf does just that. Speaking of scarves, I love this statement scarf by Henrik Vibskov too, but it's somewhat more than $100.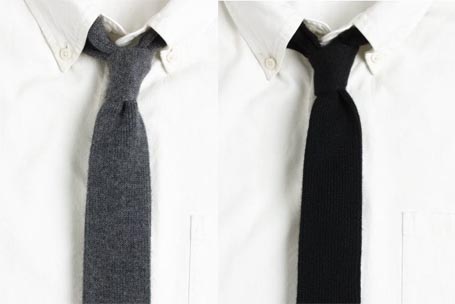 Cashmere Knit Tie | $78 (sale) at J Crew
Wool ties were a big Fall/Winter trend this year – and, I should say, they are a cold weather accessory; please don't wear a wool tie during the summer. At 2" at the widest point, it's a little on the skinny side, so I'd suggest it as a night-out-on-the-town item, rather than a workwear piece. 2" too skinny for you? This 3" pencil striped tie from J Crew is also wool and still looks fantastic.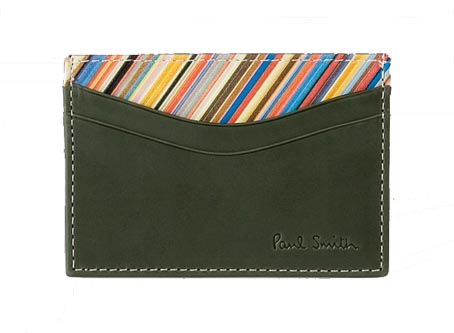 Card Case | $105 (sale) at Paul Smith
Guys either love or hate the brilliant color of the Paul Smith stripes. This card case, however, could appeal to both camps, as the stripes are a highlight, not the centerpiece, of the card holder. And yeah yeah…it's over $100. But just barely.


Suit Hanger| 3 for $74.85 at The Hanger Project
What's the use of having great suits if you can't take great care of them? These hangers will ensure that at least, the suit will maintain the shoulders, the one part of any jacket that even the best tailors may not be able to (or want to) fix.

Entry Filed under: Men,Shopping Guide