February 10th, 2009
Q: I am going to India (New Delhi, Agra, and Jaipur) in March for my honeymoon, and I do not have a clue what to pack! I am especially concerned about what kinds of shoes I should bring and how to dress conservatively in warm weather.

by Colleen Geary, fashion stylist and image consultant
A: How exotic to being to the "golden triangle" in India for your honeymoon - I'm quite jealous! The weather should be lovely - March is Springtime there, so it won't be too hot or too cold.
I suggest packing a small, colorful, flirty wardrobe for your honeymoon. As Indian people dress so colorfully, you will be sharing in the spirit of the country. Don't feel as if you need to bring everything - there are so many beautiful clothes to purchase - or have made for you.
Do keep in mind India's traditional culture. As you suggested, conservative dressing is a must, especially in the towns that you will be visiting. As such, you'll want to dress appropriately (e.g. knee length or longer skirts, no exposed cleavage, respectful clothing for the holy sites).

Here's what you need to bring to India: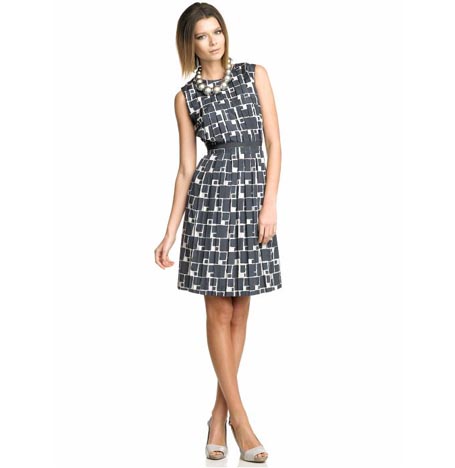 Pleated Geo Print Dress | $150 at Banana Republic
A few pretty dresses that pack easily are always practical. They can each be an entire outfit, and they don't take up too much space. Look for dresses with conservative necklines and hemlines.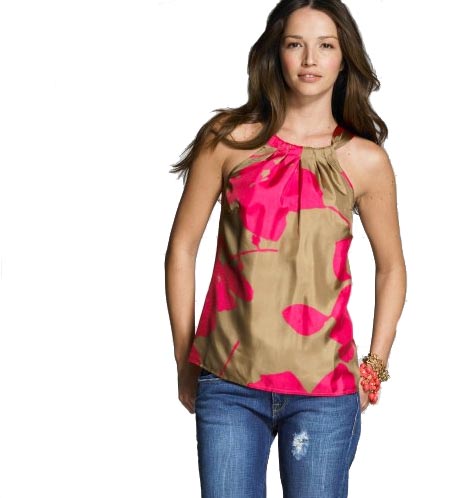 Grenada Palm Camisole | $160 at J Crew
Colorful, patterned tops in natural fabrics like silk and cotton are also key. If you don't bring these, you can also pick them up on your trip. Indian clothing features beautiful textures and patterns - it's no wonder why fashion designers are inspired by the country decade after decade.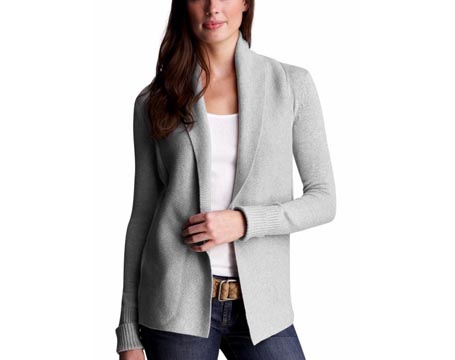 Shawl Cardigan | $69 at Gap
Pack a versatile, neutral colored sweater for layering during the cooler evenings (and for anywhere with air conditioning).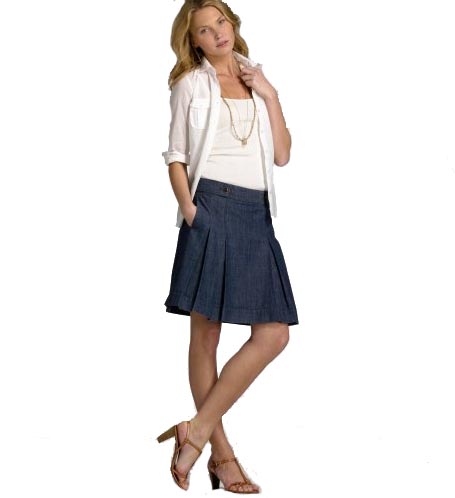 Retro Chambray Wendy Skirt | $78 at J Crew
Knee length skirts in a-line or circle silhouettes are pretty, flirty, and allow you range of movement. Leave the pencil skirts at home.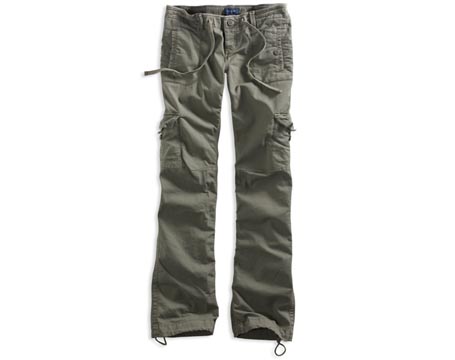 AE Military Pant | $44.50 at American Eagle
Casual pants are great for days spent exploring. Paired with a flirty top, you'll be as comfy as you are chic.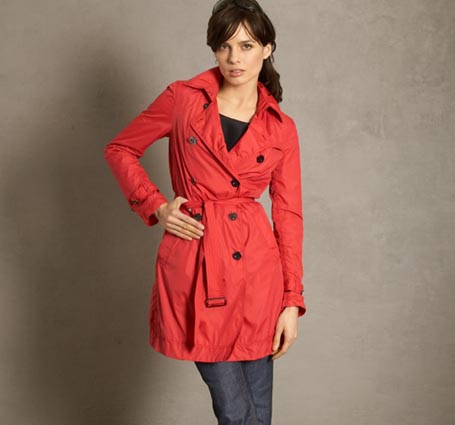 Osa Signature Trench Coat | $150 at Martin + Osa
Finish off your vacation wardrobe with a lightweight trenchcoat that goes with everything.
With your wardrobe buttoned up, let's talk about shoes. I suggest flats, perhaps in a somewhat edgy style to counter the feminine outfits. Flats are the easiest to walk in and are so easy to pack. Avoid open toe shoes or sandals if you mind having dirty feet (the streets can be very dusty). One last consideration for shoes - select shoes that slip off easily as some sites do not allow you to wear shoes at all.
As you travel around the country, carry a bag that closes securely, as there is a lot of petty theft. You can bring a little clutch for evenings when you dine out or go dancing. Lots of pretty, sexy lingerie should round things out for a wonderful honeymoon.

Last thoughts? Save room in your suitcase for any beautiful silks or pashminas to bring home.
What would you wear to India? Share your style with us in the comments!