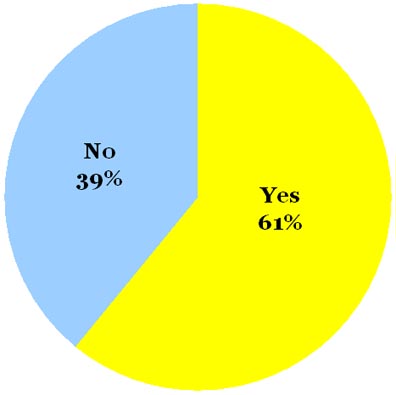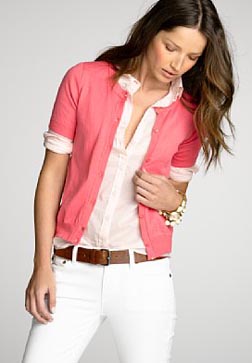 We asked: Would you wear Pastel Colors?
You said: Yes to Pastel Colors, with a 61% to 39% vote.

Style tip? The Pastel Colors you're seeing in stores are a sign that Spring is on it's way. How to wear them? If you're dark skinned, pastels are a natural - they provide a beautiful contrast to your skin tone. But for those of you who have fairer complexions, pastels can wash you out. Two solutions for our fair skinned friends: (1) pair your pastels with a brighter color (like the pictured sweater over the light pastel shirt), or (2) wear your pastels with a tan (or bronzer).
P.S. Pastel colors aren't just for women. Guys, if you want to be adventurous, you can try a lilac (or salmon pink) shirt for work or for play.

Next question: Like Pastel Colors, Gingham Check fabric is a harbinger of Spring. Tell us, would you wear Gingham? Cast your vote on the sidebar!
Pictured: Short Sleeved Cotton Cardigan | $49.50 (sale) at J Crew.

Add comment February 23rd, 2009